Remains of Gov. Roel Degamo Now at his Hometown Siaton
ROEL DEGAMO – The wife of the Negros Oriental Governor was emotional upon seeing the love and support for her husband when his remains was brought home to his hometown, Siaton.
Countless hearts were left broken by the untimely passing of Negros Oriental Gov. Roel Degamo. The Governor died last March 4 (Saturday) after he was attacked by men wearing pixelated uniforms.
The men barged in the gate of the compound of the Governor in Pamplona. His ally and several civilians also lost their lives to the attack. His wife, Pamplona Mayor Janice Degamo, called for justice to the national government over the death of the Governor.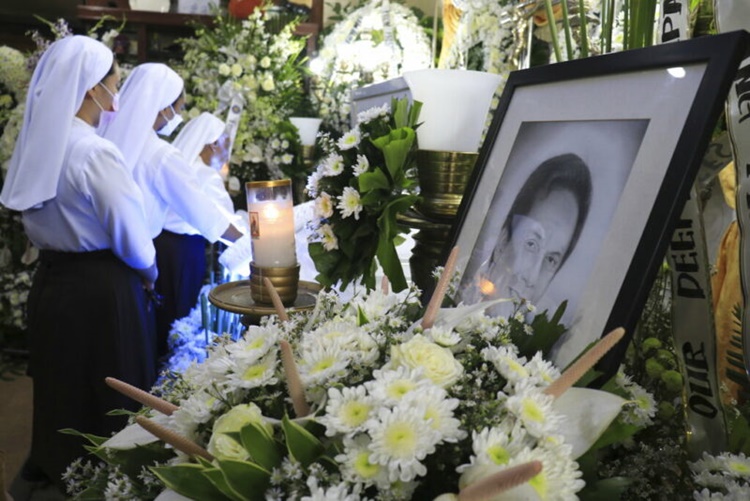 Mayor Janice stressed that the Governor was working on a Saturday when the attack happened. She is vocal about her husband's pursuit to serve the public and really fulfill his duties as governor of the province.
Currently, three (3) suspects in the killing are in the hands of the authorities. The investigation is ongoing and his wife believes that his death has something to do with politics.
Based on a report on ABS-CBN News, the remains of Gov. Roel Degamo was brought home to his hometown, Siaton, Negros Orienta.. His wife was emotional as she asked the people to go with them in seeking justice for the victims amid the outpouring love and support for the Governor.
Meanwhile, Mayor Janice expressed that the visit of Secretary Galvez came with a hopeful news but she cannot divulge it to the public but she assured that they will cooperate further in the investigation.
One of the suspects in the case named Cong. Arnie Teves, the political rival of the Governor, as the alleged mastermind in the case. The Negros Oriental 3rd District Representative is currently in abroad and worries about his safety when he comes home to the country.
You may also read – Arnie Teves' Lawyer Speaks on Congressman's Intention to Go Home to PH