Germany Health Minister Jens Spahn Tested Positive for COVID-19; Isolates
GERMANY HEALTH MINISTER – Jens Spahn was confirmed positive for the COVID-19 disease.
More than 200 countries and territories across the globe are currently fighting against the spread of COVID-19. This new coronavirus disease was first recorded in China last December 2019.
Beginning January 2020, several other nations outside China started logging cases of the disease. According to the World Health Organization (WHO), it may be a long-term battle against the pandemic.
Even WHO was alarmed by how fast the COVID-19 disease has spread across the globe. United States has recorded the most cases of coronavirus with over 8 million cases now.
visit: White House Reveals US Vice President Mike Pence's COVID-19 Test Result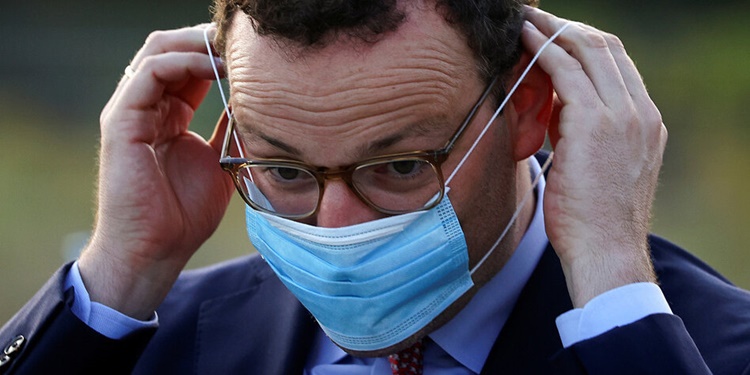 One of the countries that recorded cases of COVID-19 is Germany. As of this writing, the country has recorded a total of 391,355 cases of the disease.
The total cases logged in Germany includes 9,999 deaths and 302,100 recoveries. Recently, another government authority in the country tested positive for COVID-19.
Based on a report on ABS-CBN News, Germany health minister Jens Spahn was confirmed positive for COVID-19. According to his ministry, he is exhibiting symptoms of cold.
The Germany Health Minister is currently in isolation after testing positive for COVID-19. He has attended a cabinet meeting last Wednesday but the spokesperson of the government said there is no need for those others who attended the discussion to go into quarantine.
Sphan is an ally of Chancellor Angela Merkel. He is admired by a lot of people for how he calmly leads in the fight against the COVID-19 pandemic. More updates about his condition may be posted soon.
Thank you for visiting Newspapers.ph. Feel free to express your thoughts or reactions through the comment section below.