Update on the COVID-19 Cases in the World Now Amid Ongoing Health Pandemic
COVID-19 CASES IN THE WORLD – Here is an update on the total coronavirus cases, deaths, and recoveries in the world now.
The world now is faced with a huge challenge – the COVID-19 pandemic. This coronavirus disease has affected almost everything in more than 200 nations and territories across the globe.
This disease was first recorded in China last December 2019. It spread fast and left Wuhan City under an outbreak urging the authorities to lock it for more than 2 months.
However, starting in January 2020, several other countries across the globe confirmed cases of COVID-19. In just a few weeks, it was declared a pandemic by the World Health Organization (WHO) as its effect went beyond what was expected of it.
VISIT: Doctors, Nurses, & Health Workers Infected with COVID-19 Now at 3,122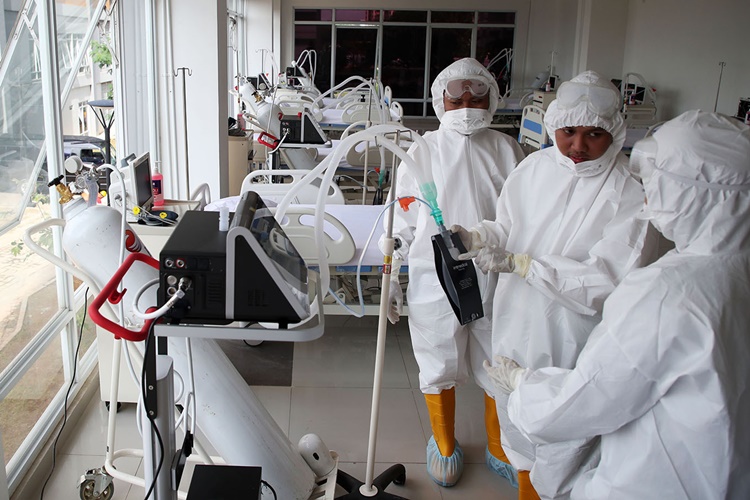 According to WHO, it is going to be a long-term fight against COVID-19. The international organization was even alarmed by the rapid spread of the disease.
Based on a global tally of Worldometer, there total COVID-19 cases in the world now is 10,243,858 with 504,410 deaths and 5,553,495 recoveries.
Out of the over ten (10) million COVID-19 cases in the world, the United States has the highest record. The American country recorded 2,637,077 cases of the disease based on the tally.
In U.S., there are 128,437 deaths recorded due to coronavirus while the recoveries is at 1,093,456 now. The country is followed by Brazil with 1,345,254 coronavirus cases; 57,658 deaths; and 733,848 recoveries.
Currently, most countries with cases of coronavirus are implementing a quarantine. Most people now wear face masks when they are outdoors to prevent spreading or contracting the disease.
Thank you for visiting Newspapers.ph. More updates may be posted soon.
READ ALSO: Arroyo Reacts To Duterte Admin's Performance on COVID-19 Fight