Former Pres. Arroyo Speaks On Duterte Admin's Response To COVID-19 Pandemic
ARROYO – Former President Gloria Macapagal-Arroyo reacted to the performance of the Duterte Administration on the COVID-19 fight.
The COVID-19 pandemic is currently one (1) of the biggest challenges being dealt by the Philippines. There is now a total of over 33,069 cases of coronavirus recorded in the country.
Out of the said number, 1,212 deaths were recorded while the recoveries is at 8,910 now. Everyone is advised to follow the protocols to curb the spread of the infection and prevent the 2nd wave from occuring.
VISIT: Doctors, Nurses, & Health Workers Infected with COVID-19 Now at 3,122
The whole Philippines is under a community quarantine now amid the COVID-19 pandemic. Classes have yet to resume, the public vehicles are on a reduced capacity, and social gatherings are not allowed.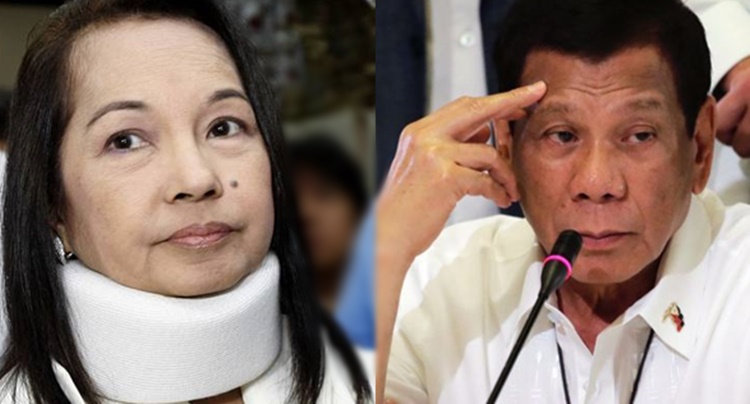 Undeniably, the response of the Duterte Administration against the COVID-19 pandemic gained different reactions. There are those who are impressed by it while there are also those who are not satisfied.
Recently, former President Gloria Macapagal-Arroyo who has also led the country against a health pandemic before, the SARS, reacted to the Duterte Admin's performance on the COVID-19 fight.
According to the former President, the Filipinos can "hold our heads up high" because of the performance of the country. She cited the fatality ratio in PH is at 3.7% while the United States has 5.2%.
Based on the report, former Pres. Arroyo stressed that it is easy to give criticisms "when you are seated on the sidelines" but things are really different when you are really involved.
According to the former President, she has the highest respect from Pres. Duterte to the authorities in the move and to everyone who is risking their lives amid the COVID-19 fight.
READ ALSO: Senator Tito Sotto Confirms 2 Senate Employees Tested Positive for COVID-19