Pops Fernandez thanked her supporters for this.
Pops Fernandez recently thanked her supporters for remembering their wedding anniversary with her former husband Martin Nievera.
This, as Pops posted on her Instagram account on Sunday as she wrote her loving words for her former husband and their loyal supporters through the years.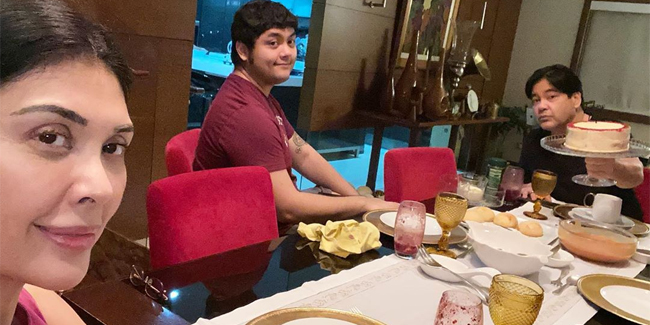 Pops shared a video on Sunday — which supposed to celebrate their 20th wedding anniversary with Martin Nievera — wherein she and her former husband were still hosting and performing together.
In her post, she said that she woke up on Sunday morning and she was tagged in countless videos.
Other Stories
She thanked her supporters for their love, support, and understanding. Pops also thanked her supporters for loving her and Martin despite their imperfections.
Moreover, she added that her supporters had witnessed how she and Martin fell in love, fell apart, mend their wounds, and grew up.
Pops Fernandez and Martin Nievera married in 1986, had two sons Ram and Robinwere, and annulled last 2000.
Since their annulment, Pops and Martin had ended up being friends and Martin even celebrated Father's day inside the house with Pops and their sons Ram and Robinwere.
What can you say about this? Let us know!
For more news and updates, follow Philippine Newspaper on Facebook!