PH Government Intensifies Efforts Against COVID-19
PH GOVERNMENT – The Philippine government is planning to conduct another three-day vaccination drive to fight the COVID-19 pandemic.
The COVID-19 pandemic is once again calling for a tougher fight following the detection of a "heavily mutated" variant of the virus. The B.1.1.529 or named by the World Health Organization (WHO) "Omicron" was detected in South Africa.
At least 17 countries now have confirmed cases of Omicron variant and several nations quickly implemented temporary travel restrictions to prevent its entry and spread. It is a variant of concern for having 50 mutations with 30 of them in the spike region.
The PH government imposed travel restrictions on several countries including South Africa in pursuit to prevent the entry of Omicron. Foreign travelers from the Netherlands, Belgium, and Italy are also temporarily not allowed to enter the country.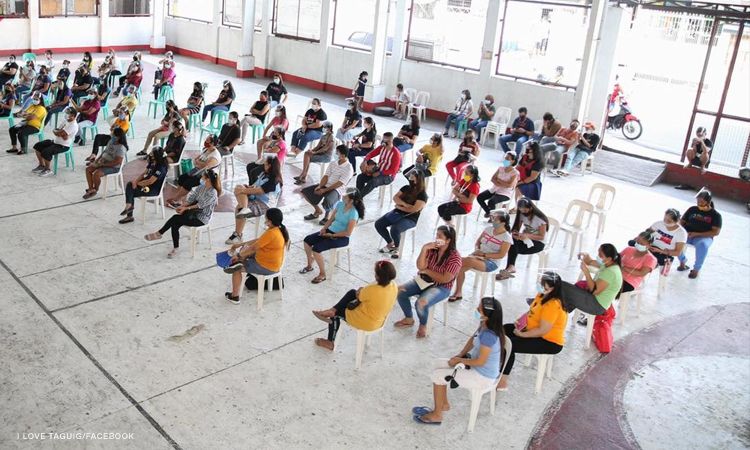 Amid the threat of Omicron, the health authorities believe that the low registers of the COVID-19 cases in the Philippines is an opportunity to prepare. The government is pushing for vaccination against coronavirus.
Currently, the Philippines is having the last day of the 3-day vaccination drive which started last November 29, 2021. The government targets the vaccination of nine (9) million Filipinos.
Based on a report on ABS-CBN News, 2.55 million Filipinos were given the jab last Monday. There are still no data with regards to the vaccination on Tuesday and today is the last day of the vaccination drive.
According to the report, the PH government is planning another 3-day vaccination drive. The target dates are December 15 to December 17. Palace spokesman Karlo Nograles stressed that it is for the purpose of adding "the defense of Omicron and whatever variants there are".
Department of Health (DOH) Secretary Francisco Duque III previously expressed that the entry of Omicron into the country is just a matter of time. By then, the restrictions may be stricter.
READ ALSO: PH Government Eyes Return of Mandatory Face Shield Policy