DOH Sec. Duque Speaks on Possible Entry of Omicron Variant in PH
DUQUE – Department of Health (DOH) Secretary Francisco Duque III said that the entry of the Omicron is not a matter of if but "a matter of when".
Currently, countries across the globe are on a tight watch against the Omicron variant of COVID-19. It is reported as a "heavily mutated" variant of coronavirus and the World Health Organization (WHO) warned nations to exert efforts to prevent its entry.
Initially known as the B.1.1.529, WHO said that the Omicron is likely to spread across nations and post a very high risk of the spike of cases. Several nations are now implementing travel bans.
The said variant of concern was first recorded in South Africa. Hong Kong and several nations have also registered cases of the said coronavirus variant.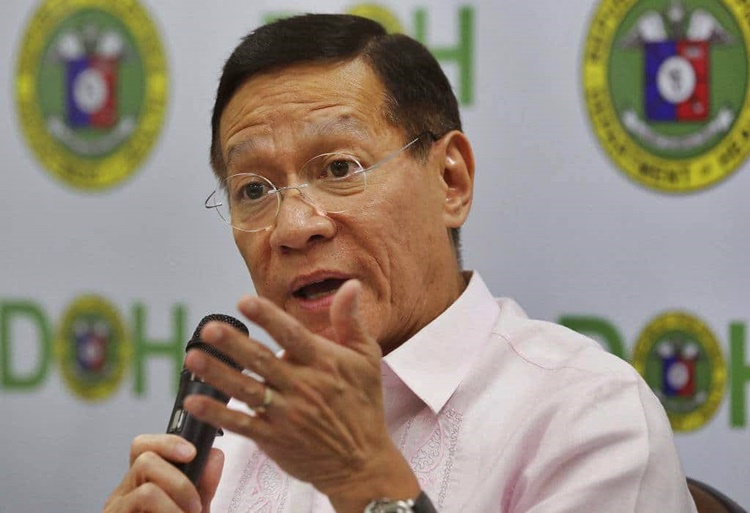 Based on a report on ABS-CBN News, during a meeting with the National Task Force on COVID-19, Pres. Rodrigo Roa Duterte asked DOH Sec. Francisco Duque III if there is a possibility that the Omicron variant will reach the Philippines.
According to Sec. Duque who answered in the affirmative, "it's not a matter of if, it's a matter of when". Based on the report, the Health Chief stressed that the authorities must take the chance to boost the healthcare system in the country now that the COVID-19 figures are low.
Duque expressed that the healthcare system must prepare for the worst possibilities in case sustained high community transmission would take place due to Omicron variant. He stressed that the vaccination must be ramped up.
DOH already gave a green signal on the giving of booster shots for healthcare workers, senior citizens, and individuals with co-morbidities. Reportedly, it is eyeing to open the COVID-19 booster shots for the fully-vaccinated essential workers by December.
You may also visit – PH Government Eyes Return of Mandatory Face Shield Policy