Couple Buys Dream House w/ Help of Their Friend Who Made a Promise While Drunk
DREAM HOUSE – A couple finally purchased their dream house after their drunk friend promised to help them financially.
A netizen named Celyn Rafar and her husband have finally bought their dream house with the help of their friend. The couple initially decided to postpone the purchase of their dream house due to financial matters.
Celyn's husband lost his job and her income is not enough to pay for the house. The bank reportedly refused to grant their housing loan due to the couple's financial incapability.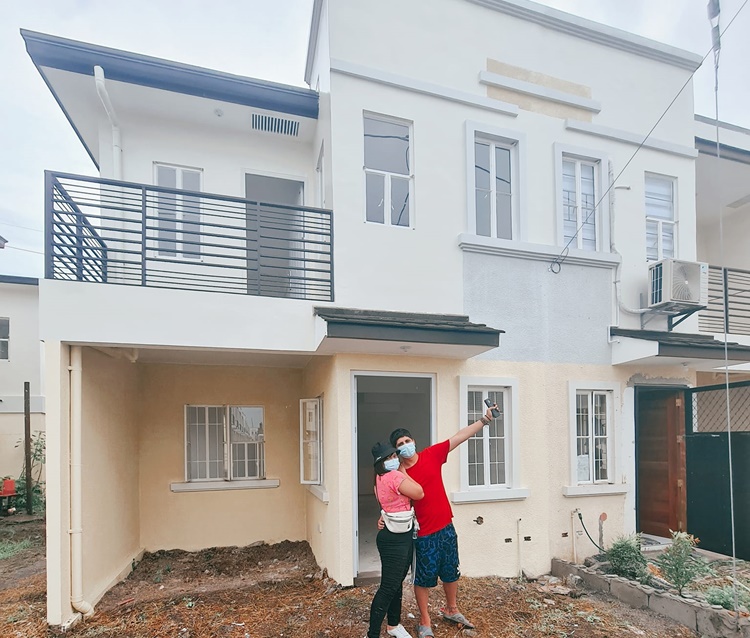 During Rafar's wedding party, one of their friends got drunk and promised to help them with their house payment. The couple initially thought that their friend is just joking because he is drunk.
After a few days, the latter returned and handed a cheque worth P2 million. Rafar's friend give it as a loan but with the lowest interest rate of only 1 percent. The banks, Pag-ibig or inhouse loan could not offer such interest rate.
Rafar and her husband expressed their gratitude towards their friend.
Here is the full post:
"THE FRIEND'S DRUNKEN PROMISE
Sharing our story.
I got this house last year RFO. I already paid the downpayment. I thought magiging smooth yung transaction hanggang turnover.
Until I had to apply for bank loan…. (wala kase sila Pag-ibig for this unit) it turned into a nightmare kase di ako maapprove sa bank since I am also paying for my car. That time, I was not married yet to my husband so I can't make him as my co-maker. All the banks I applied, either declined or di enough ung approved amount. In house loan has high interest rate so definitely not an option for me.
Few months of stress, I GAVE UP. Sabi ko, if its not for me, for us, then I will let it go.
Then on our wedding day (2 months ago), our friend asked us the status of our house, I told him we are no longer hoping we can keep the house…
Then he got drunk…
Like really drunk…
And he said, GIVE ME FEW DAYS AND I WILL GIVE YOU A CHEQUE WORTH THE PRICE OF THE HOUSE SO YOU CAN PAY IN CASH….
I laughed. I didn't believe him..
Few days after, we met again. He gave us a checque… AN EFFIN CHEQUE TO PAY OUR HOUSE IN FULL.
Of course as a loan, but with the LOWEST INTEREST (1%) possible that even a bank, pag-ibig or inhouse loan cannot offer.
And now, here we are. With our OWN HOUSE.
Thanks to our Guardian Angel, our fairy Godfather, our friend. "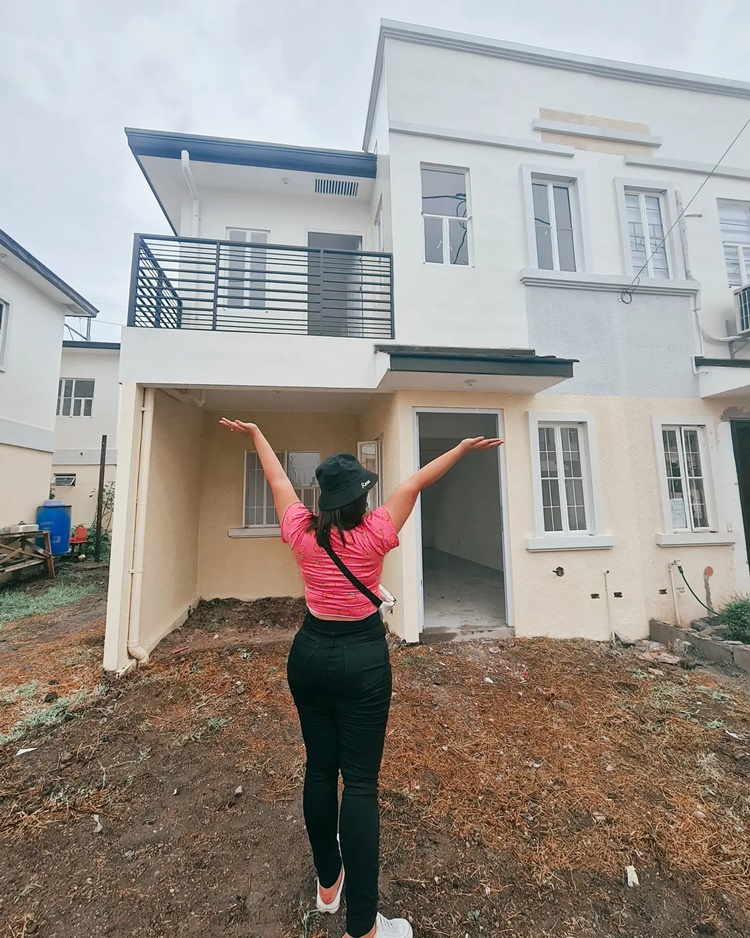 The online community expressed their reactions to the post: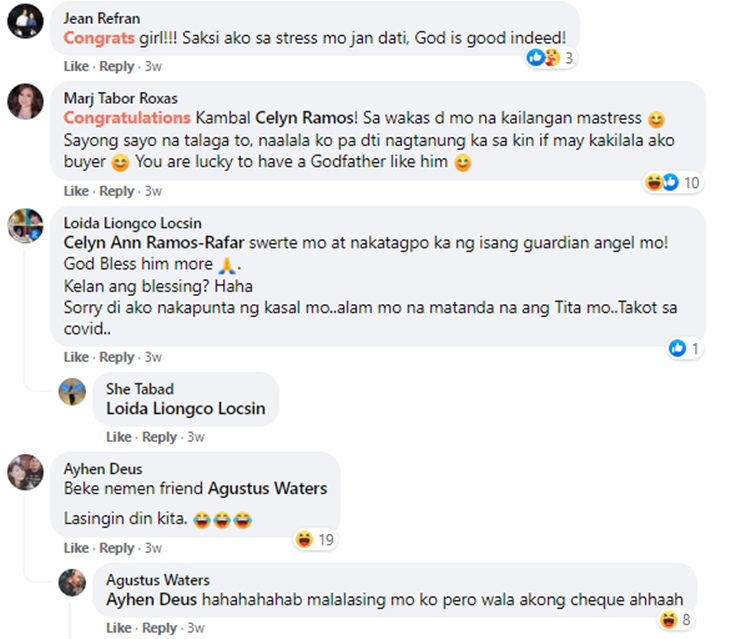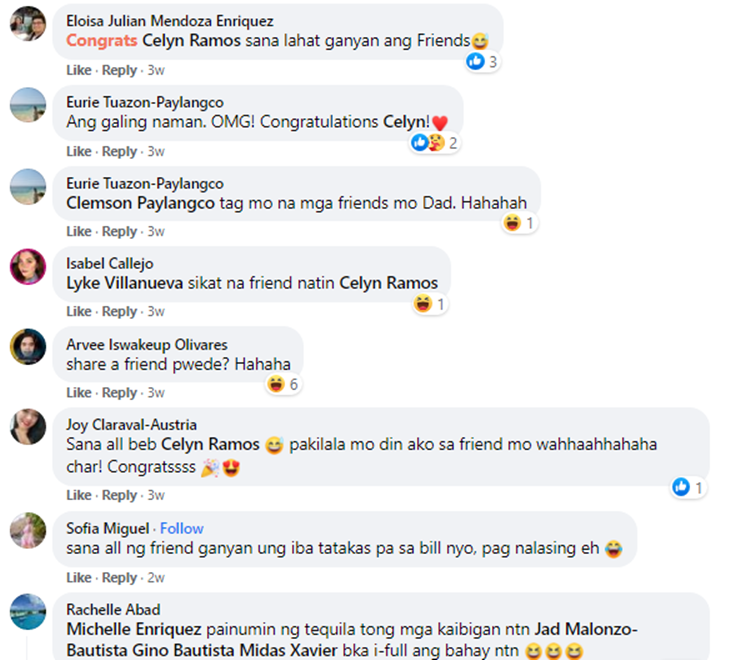 What can you say about these holidays? Just leave your comments and suggestions for this report.
Thank you for visiting Philippine Newspaper (Newspapers.ph). You may also follow us on the following social media platforms; Facebook page and YouTube channel.
You can also read: Bettinna Carlos and Husband Start Building Dream House In La Union