Father of John Matthew Salilig Pushes Through Fight Vs. Hazing
FATHER OF JOHN MATTHEW SALILIG – Joeffrey Salilig wants the revival of death penalty for those who will be found guilty of hazing.
John Matthew Salilig is the youngest among seven siblings. He was a 3rd year chemical engineering student of Adamson University and was a member of the Tau Gamma Phi fraternity-Zamboanga chapter. Two (2) of his older brothers are also members of the said frat group.
However, the Salilig family did not expect that a welcoming rites conducted by Matt's frat group will lead to his death. He attended the welcoming rites of Tau Gamma Phi-Adamson chapter in Laguna and was not seen again since then.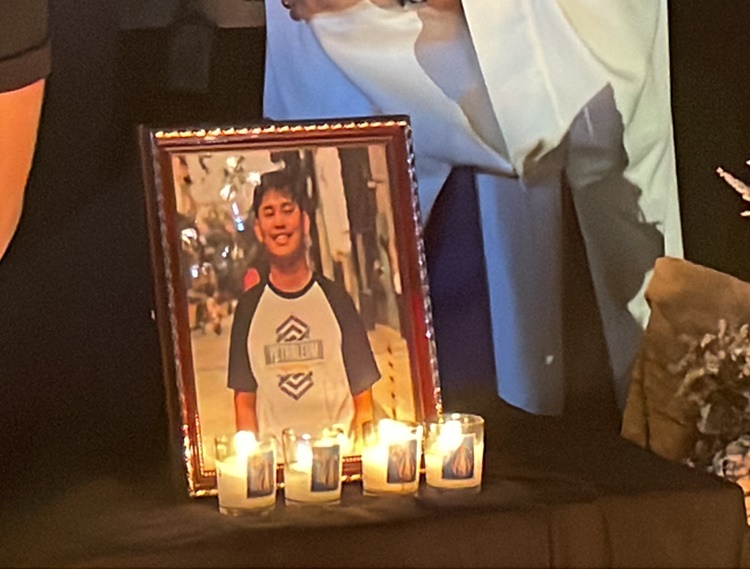 After 10 days since he was first reported missing, the lifeless body of John Matthew Salilig was found buried in a shallow grave in Imus, Cavite. The father of John Matthew Salilig and their entire family are calling for justice over his death.
Matthew was laid to rest in Zamboanga City last March 4 together with his late grandfather who died a few days before he went missing. Their family admits that Matt is his grandfather's favorite grandchild. His father joins the fight against hazing.
Based on a report on GMA News, speaking to ANC, Joeffrey Salilig expressed his support to reviving the death penalty for those who will be found guilty of hazing. According to him, the Anti=Hazing Law may be amended and the said penalty be imposed so the frat members will stop their acts due to stiffer penalties.
Currently, 7 suspects are in the hands of the authorities. At least 10 persons of interest have yet to surrender to the authorities. Charges were filed against the suspects already.
You may also read – Salilig Case Suspect Reveals What Happened during Frat Welcoming Rites