Video greeting of VP Sara Duterte using the Chinese language
SARA DUTERTE – The Vice President of the Republic of the Philippines greeted the People's Republic of China for its 73rd founding anniversary on Monday, Sept. 26, using the Chinese language, Mandarin.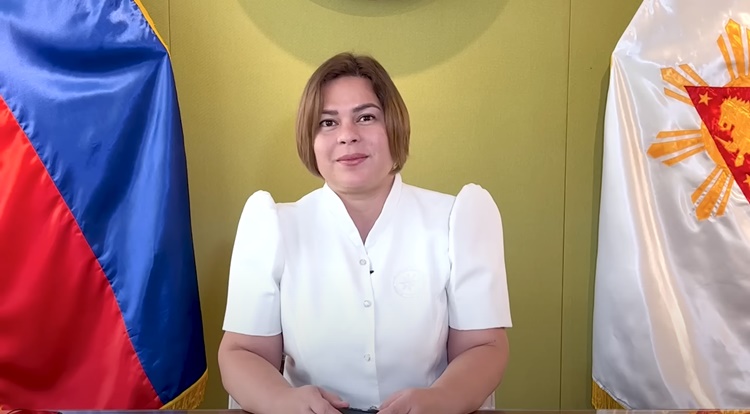 Duterte delivered part of her message in Mandarin, the language spoken in Beijing and most of northern and southwestern China, in a 42-second video message.
In her speech, Duterte praised China for being a "generous neighbor" and for assisting the Philippines' economy upon recovering from the Covid-19 pandemic, which had pushed the country into recession.
The vice president lauded the "relentless efforts of the Chinese people under the leadership of the Communist Party of China" that have propelled the country to the forefront of the economy, research and development, technology, and manufacturing.
According to Duterte, because of China's contribution to the Asian economy, the region has become "the fastest growing economic region in the world."
Sara Duterte also emphasized how the relationship between the two countries grew under her father, former President Rodrigo Duterte.
"Philippines and China relations have soared and reached new heights under the guidance of former President Duterte and President Xi (Jinping)," she said.
Watch the video below:
Before she was elected as vice president of the country, Sara Duterte once served as Mayor of Davao City. Aside from being the VP, she's also the secretary of the Department of Education (DepEd).
Meanwhile, Mandarin, also known as "Putonghua," is China's official language. Although Mandarin is spoken by more than 70% of the Chinese population, there are several other major dialects in use in China: Yue (Cantonese), Xiang (Hunanese), Min dialect, Gan dialect, Wu dialect, and Kejia or Hakka dialect.
What can you say about this report? Share your thoughts or insights in the comment section below.
For more news and the latest updates, feel free to visit Newspapers.ph more often as well as our Facebook page and YouTube channel.