Heartbreaking Photo of Mother Dog Who Saved Her Puppy From Floodwaters Breaks Hearts of Netizens
The heartbreaking photo of a mother dog saving her puppy from floodwaters goes viral and earns reactions from the netizens.
Nowadays, dog is considered as one of the most popular animals in various regions worldwide. They are dubbed as "Man's bestfriend" because of their closeness to human and most people prefer to adopt dogs as their pets.
The Facebook page "Furr Station" has shared the heartbreaking photo of a mother dog saving her beloved puppy from the floodwaters. The photo is now circulating online and breaks the hearts of social media users.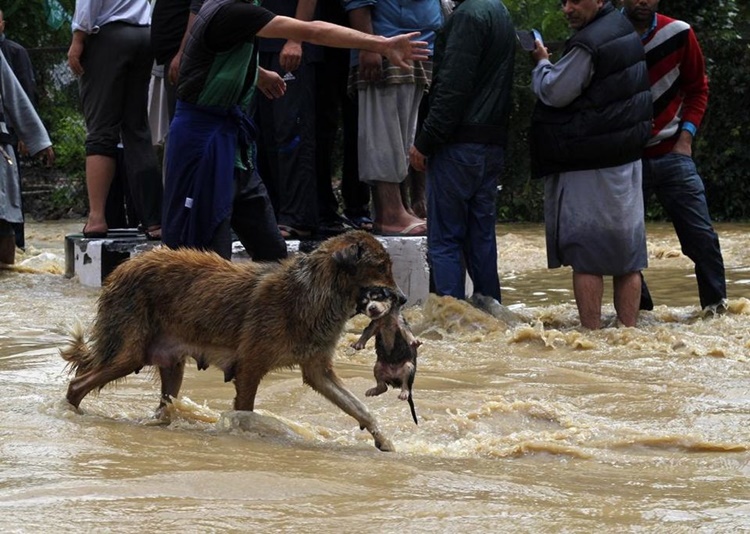 In the photo, it can be seen that the parent dog is carrying her puppy on her mouth to save it from the floodwaters. The people around them are also busy with their own activities to escape the flood.
The people neglect and ignored them while desperately moving to the higher grounds and evacuation center. The photo indicates that there are some people in the world who lost their humanity.
The photo has a caption of:
"A mother dog instinctively save her puppy from the floodwaters, because people were so busy and desperately flee to the higher grounds. Lost humanity 💔🥺"
The online community expressed their reactions to the heartbreaking picture: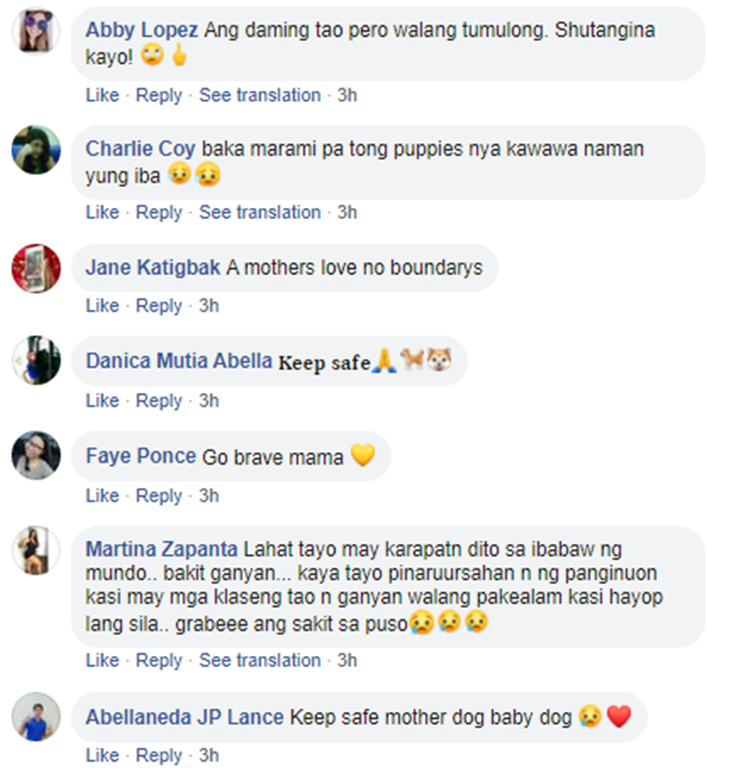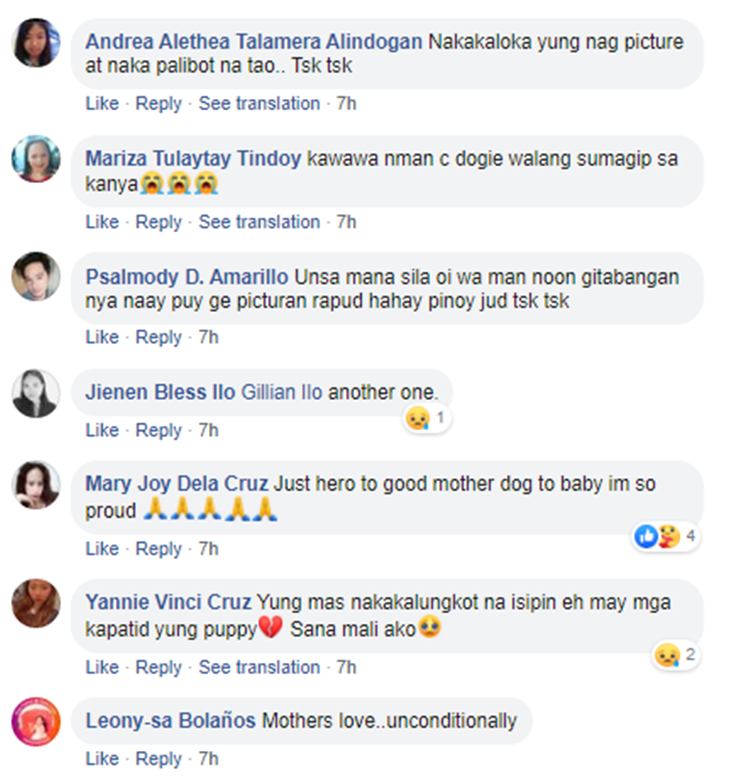 What can you say about this? Just leave your comments and suggestions for this report.
You can also read: Lady Flood Victim Seeks Help Online "Pa rescue need napo oxygen ng mama ko"