Lady Flood Victim to Online Community "Pa rescue need napo oxygen ng mama ko"
A lady flood victim sought help from the online community to rescue her and her sick mother who badly needs an oxygen tank.
A Facebook user named Angelie YM has shared the heartbreaking situation at their residence in 14B Lourdes Street Sta Teresita Village Malanday Marikina City. The post spread like a wildfire online and elicits comments from netizens.
Angelie sought help from the online community to rescue her family immediately because their house and their village were submerged in flood waters, which is a result of the heavy rainfall brought by Typhoon Ulysses.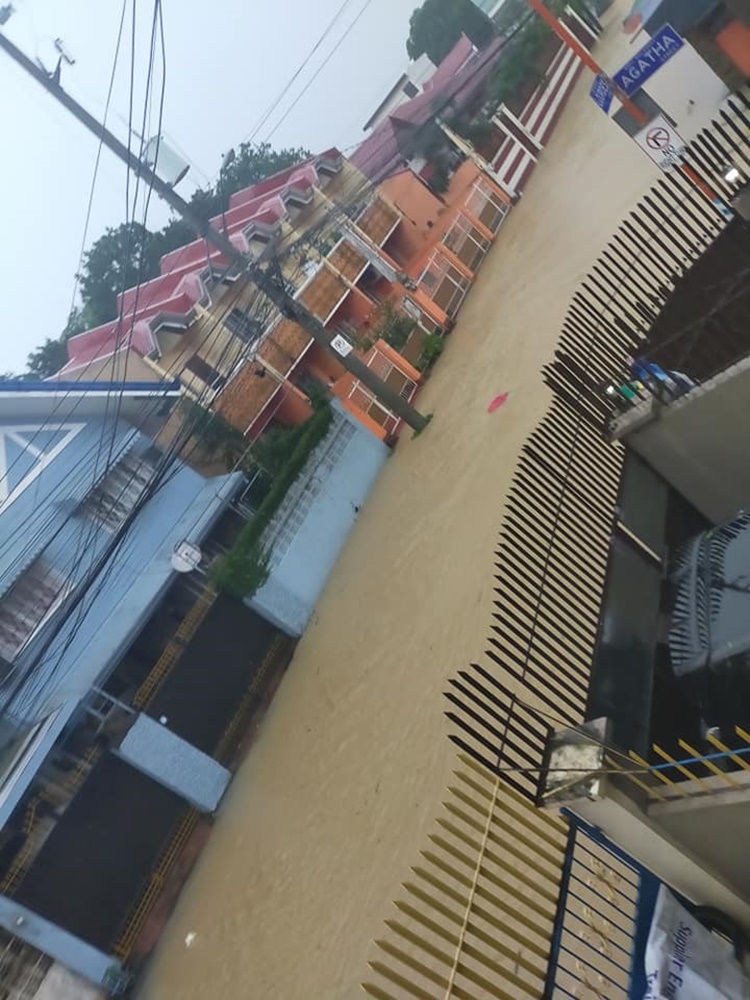 The lady flood victim said that her mother has stage 4 lung cancer and needs a new oxygen tank because she is already running out of supply.
After a few hours, she reposted her plead again begging the netizens and kind-hearted individuals to rescue them as soon as possible. She even offered money to anyone who could rescue them.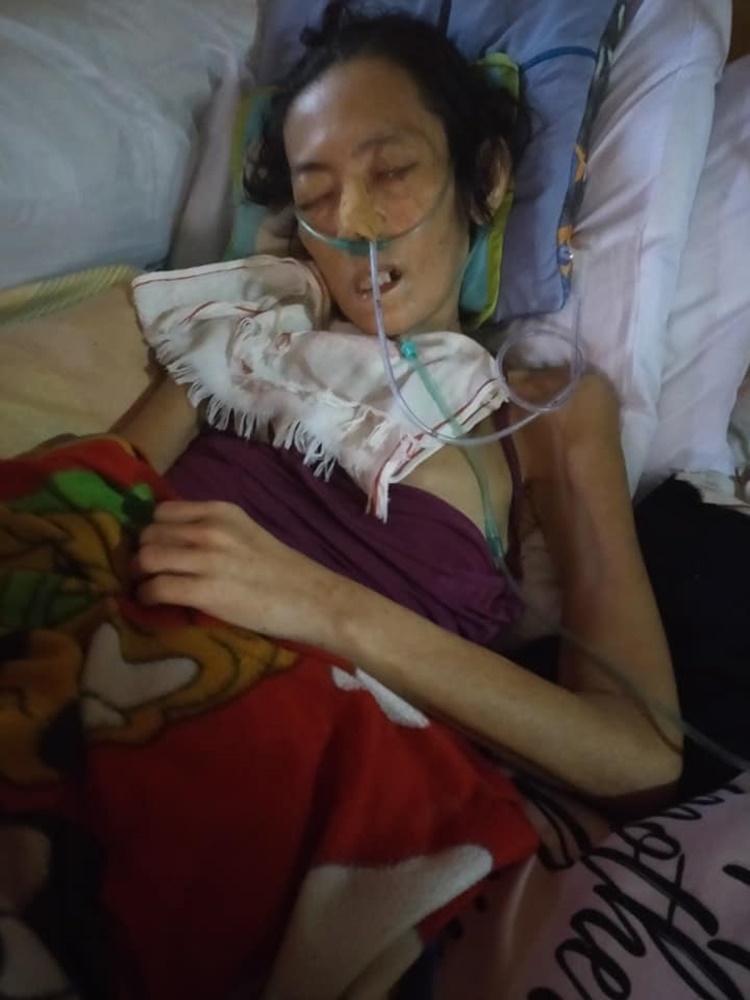 Here is the full post:
"Parang AWA NIYO NA PO PAKI RESCUE PO KAMI.
14B LOURDES STREET STA TERESITA VILLAGE MALANDAY MARIKINA CITY. MAY STAGE 4B LUNG CANCER PO MAMA KO AT NEED NG OXYGEN KAKAOPERA LANG PO SA KNYA. PLEASE LANG PO.
KAHIT PO MAG BAYAD MARESCUE LNG PO KAMI PARANG AWA JIYO NAPO.
NAWAWALAN NA PO KAMI SIGNAL PA MESSAGE PO AKO
09262381185"
The online community comments on her post and offered help: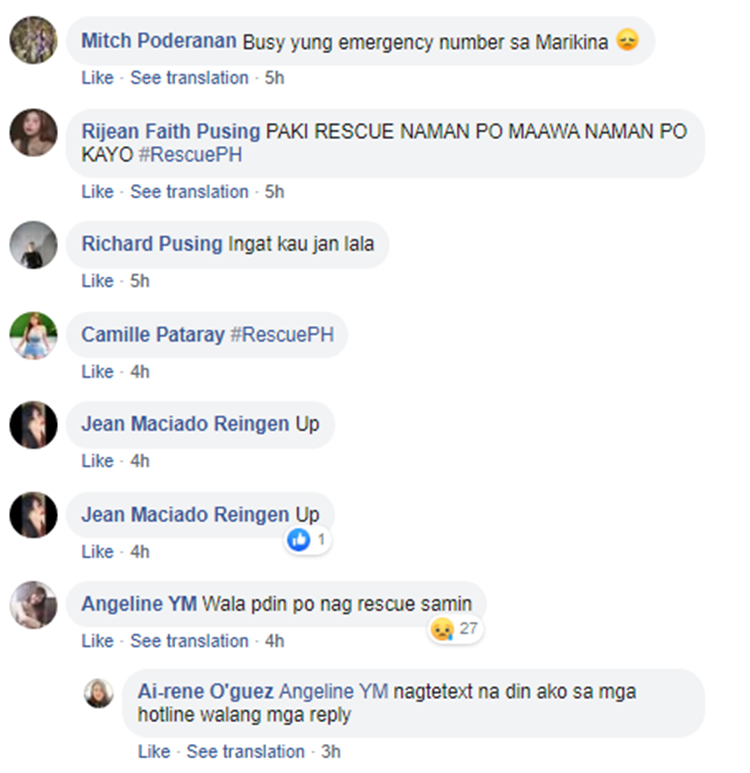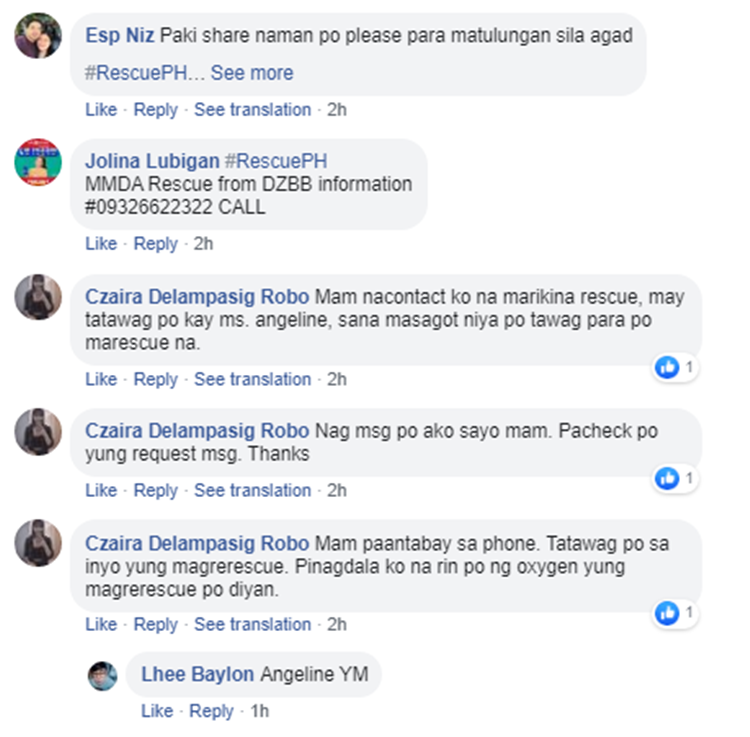 What can you say about this post? Just leave your comments and suggestions for this report.
You can also read: Typhoon Ulysses Latest Updates as of 2 PM (November 12, 2020)