Rachelle Ann Go shared her first vlog and got interrupted by Martin Spies while filming her vlog.
Rachelle Ann Go had finally created her first vlog and yet she got interrupted by Martin Spies while filming her first vlog.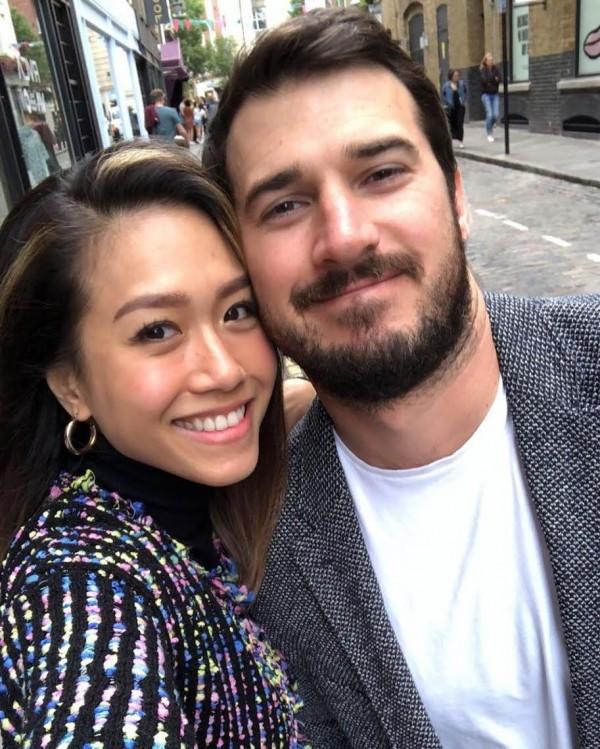 Rachelle started her YouTube channel a few months ago, yet she only had the chance to film her first vlog. She also released her first vlog in order to mark her birthday last August 31.
In her first vlog, she said that her viewers would see everything – from her marriage to cooking, cleaning, do-it-yourself (DIY), interior designing, faith and love, and "anything under the sun".
Rachelle took her viewers on YouTube back to a certain moment when she and her husband went house hunting in London, yet her husband suddenly arrived in the middle of her filming before she got into more details.
Other Stories
Nonetheless, it was a sweet interruption between them as the camera captured Martin handing her a bag of donut.
After regaining her focus, Rachelle then continued filming and discussed how they found their dream home in London. She and her husband took several trips to several properties and searched for what would be their permanent address outside the Philippines.
According to Rachel, it probably took them six months in order to get the keys and yet it's worth it. Rachelle ended her vlog by filming a video of herself eating donut that she received from her husband.
For more updates on news and entertainment, you may follow the Philippine Newspaper on Facebook! You may feel free to visit this site more often!