Megalodon tooth fossil in Bohol
A tooth fossil of Megalodon, known as the biggest shark to have ever lived on Earth, was found in Maribojoc, Bohol.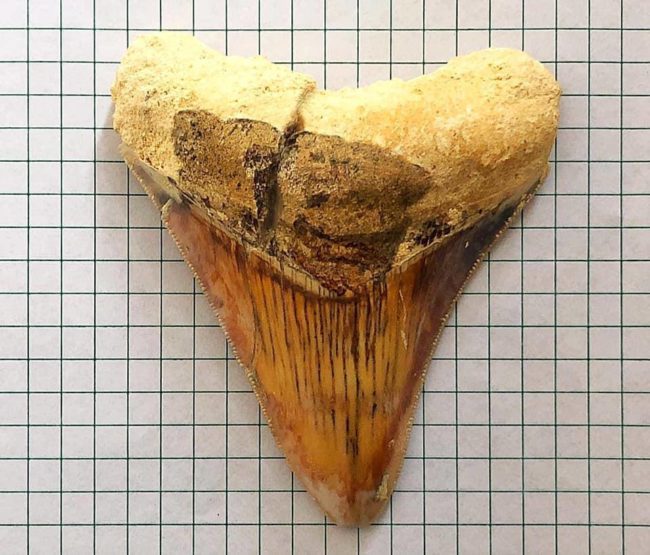 The tooth fossil of the ancient shark was discovered by Christian Gio Bangalao, a local fisherman.
It was donated to the NM Bohol Area Museum last May 28, 2020.
"All signs of the megalodon's existence ended 2.6 million years ago in the current fossil record. Confirmed and suspected fossilized megalodon teeth from Bohol are of smaller sizes but this may suggest that these specimens came from juveniles and baby sharks may have frequented the shallow sea waters of Southwestern Bohol, what is now the Maribojoc area," NM Bohol Area Museum said in a statement according to Facebook post of Rappler.
Take a look at the photo below:
Megalodon, a creature that surfaced the Earth more than 23 million years ago, grew three (3) times the length of the present-day great white shark.
It is also being regarded as one of the largest and most powerful predators to have ever existed.
Although there's no definite reason behind their extinction, scientists say that Megalodon got extinct after being killed by shark-eating creatures million years ago.
Also due to the temperature of the water during the ice age since sharks favor hot bodies of water.
What can you say about this article? Share your thoughts or insights in the comment section below.
For more news and the latest discoveries, feel free to visit this website more often.
Read Also:
Mother Swan Dies of Sadness After Teenage Boys Smashed Her Eggs