Samsung officially introduced Samsung Galaxy S20 Tactical Edition (TE).
Samsung officially introduced the Tactical Edition (TE) of its latest flagship smartphone, the Samsung Galaxy S20, which made specifically for military use.
This, as the Samsung Galaxy S20 Tactical Edition was tailor-made in order to suit the needs of the Department of Defense and the federal government.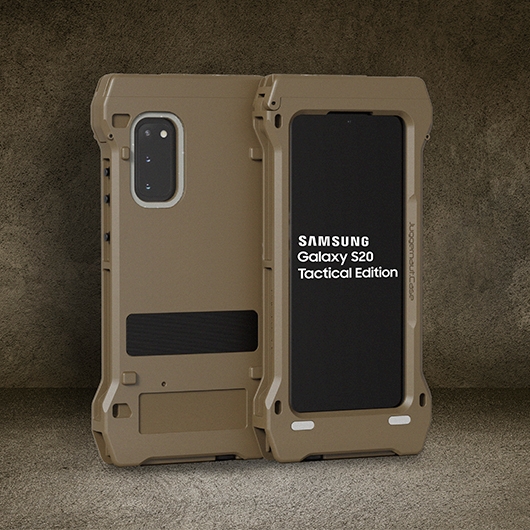 The Tactical Edition of this smartphone featured its customized software, support for a wider range of peripherals, and meet the requirements of classified and tactical applications.
In addition, this smartphone also comes with its DualDAR architecture and Knox Mobility platform that can deliver two layers of its data encryption that was based on the NSA standards for top-level security.
Moreover, its hardware features may include multi-ethernet capabilities for dedicated connections to its mission systems, a stealth mode that may turn off all RF broadcasting for its complete off-grid communications, and network support for 5G, WiFi 6, Private SIM, and CBRS.
Other Stories
Taher Behbehani, the head of Samsung's Mobile B2B Division, and SVP and General Manager of Samsung Electronics in the United States, said that the development of the company's solution was a result of its coordination and feedback received from customers and partners of the Department of Defense.
Behbehani also said that the Tactical Edition of this smartphone may provide the warfighter with the technology that would give them an advantage in the field while providing their IT teams with an "easy-to-deploy" and "highly-secure" solution that would meet the demands of their regulated environment.
To know more about Samsung's military smartphone, you can visit this link.
What can you say about this? Let us know!
For more news and updates, follow Philippine Newspaper on Facebook!