Ukraine First Lady Olena Zelenska Tests Positive for COVID-19 Amid Pandemic
Ukraine First Lady Olena Zelenska confirmed positive for coronavirus or COVID-19 amid the global pandemic now.
The world is now fighting against COVID-19, a coronavirus disease that has claimed over 400,000 lives across the globe. More than 200 nations and territories got confirmed cases of the disease.
According to the World Health Organization (WHO), it is going to be a long-term fight against coronavirus. This was declared pandemic after its effects went beyond what was expected of it.
VISIT: Pug Tests Positive for Coronavirus in United States
The COVID-19 was first recorded in China last December 2019. In the country, more than 82,000 people contracted the coronavirus disease and at least 4,000 lives were lost because of it.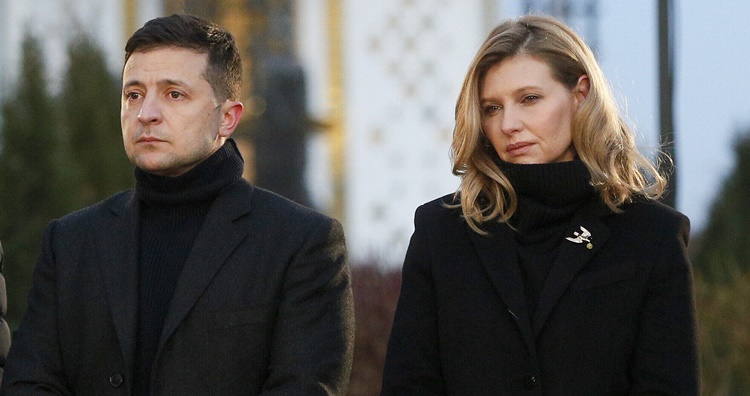 Now, several nations are fighting an invisible enemy. One of these countries is Ukraine. The country has recorded over 29,000 cases of the said disease already.
Recently, on social media, Ukraine First Lady Olena Zelenska confirmed that she tested positive for COVID-19. The wife of President Volodymyr Zelensky said that the easing of the quarantine protocols does not mean that the fight is over.
The Ukraine First Lady admitted that they did not expect the result as they follow the protocols to fight COVID-19. The President and their children also went through coronavirus testing.
Based on the Facebook post, the President and their kids tested negative for COVID-19. The First Lady assured that she is feeling good and is currently on an isolation.
Olena also stated in her statement that she is an outpatient. She is isolating from her family as well to prevent them from getting infected by the disease.
The First Lady stressed that "it's too early to lose vigilance" and that the people are dependent to each other's health. She encourage the wearing of face mask to fight the spread of the disease.
READ ALSO: Member Of US Vice President's Staff Has Coronavirus – Official