Swimming during pandemic?!
Is it safe to go swimming during the coronavirus disease or COVID-19 pandemic?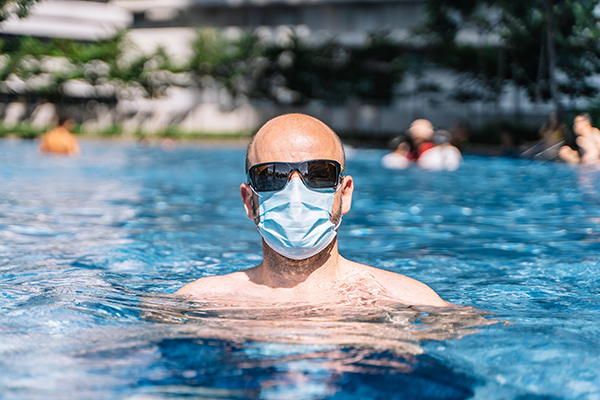 This might be the question everybody was asking especially those who are eager to go on swimming either in the pool or beach.
But U.S. Centers for Disease Control and Prevention cautioned the public particularly those who wanted to go on swimming despite the threats of COVID-19.
According to the health authority, there's no proof that coronavirus can spread in pools, hot tubs, oceans, or lakes as long as safety measures such as physical distancing are observed whether a person is in or out of the water surface.
Water-based disinfectants such as chlorine can also help kill the virus based on the report of Inquirer.net.
However, there are still risks if you insist to go on swimming especially if the pools or beaches become crowded.
But pools and beaches will be imposing limited capacity as part of their protocol once they resume their business operations.
People who wanted to go to the beaches or swimming pools must also ensure their safety before heading towards their chosen sites which include frequent handwashing.
Meanwhile, the health authority is also reminding the public to observe the following; keeping a six feet distance from people especially those whom you don't live with, wearing of facial covering, however, this exempts the moment you submerge on water and if you are not feeling well, don't put yourself or others in risk.
Coronavirus or COVID-19 pandemic continues to devastate the entire world.
With the rapid increase of COVID-19 cases, leaders of different nations are doing their all in order to combat the spread of the deadly virus which started in China in 2019.
Among the safety protocols that everyone must observe are the following; social/physical distancing, wearing masks especially on pubic places, and using disinfectant from time to time if possible.
What can you say about this report? Share your thoughts or insights in the comment section below.
For more news and the latest updates, visit this website more often.