Selected Philippine Airlines flights canceled
The country's flag carrier, Philippine Airlines (PAL) announced on Tuesday via its Facebook page that it is canceling scheduled flights (June 10-12, 2020) bound from Manila to US and Canada.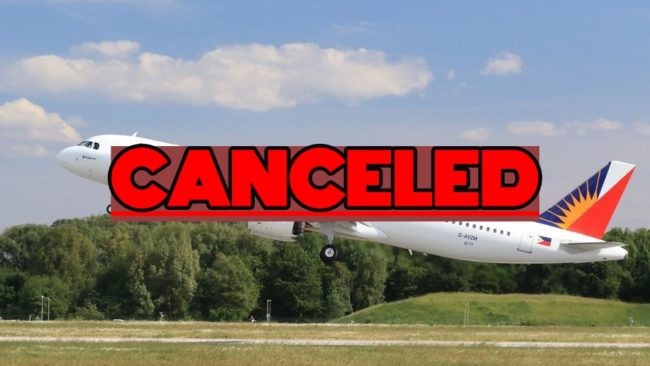 Here's a list of canceled PAL flights:
June 10:
PR102/103: Manila-Los Angeles-Manila
PR104/105: Manila-San Francisco-Manila
PR116/117: Manila-Vancouver-Manila
June 11:
PR126: Manila-NewYork JFK
June 12:
PR127: New York JFK-Manila
Philippine Airlines noted in a Facebook post that the reason behind the cancelation of selected international flights was "because of unavoidable constraints in quarantine processing capacity in Manila."
But scheduled flights on June 11, PR102: Manila-Los Angeles and PR 103: Los Angeles-Cebu (in lieu of Manila); arrival date in Cebu is June 13 will go on.
However, flight PR103 which is expected to land in Cebu is still under negotiation.
According to a report of GMA Network, passengers of PR103 will undergo mandatory COVID-19 testing as per requirement in Cebu.
Passengers whose test result turned out negative will be quarantined in a Cebu hotel accredited by the Department of Health (DOH). However, they need to wait for at least 24 to 48 hours for the release of their test results.
Passengers who are negative for COVID-19 will have a free flight from Cebu to Manila courtesy of Philippine Airlines.
But they still need to pay for their quarantine hotel stay and COVID-19 test "whether the tests and quarantine take place in Cebu or Manila."
Philippine Airlines appealed to the public to understand especially the developments that were not under their control.
Related Article: PAL, Cebu Pacific Make Changes on Domestic Flight Schedules
The country's flag carrier also announced that flight cancellations may incur "based on continually evolving controls, restrictions and entry requirements set by the concerned government authorities, who are focused primarily on promoting and protecting public health during these critical times."
Note: Please refresh the page for update.