Update on United States Coronavirus Cases, Death Toll & Recoveries Count
UNITED STATES CORONAVIRUS CASES – Here is an update on the total COVID-19 cases, deaths, and recoveries in U.S.
The coronavirus or COVID-19 is seen to be a long-term battle by the World Health Organization (WHO). Currently, over 4.3 million cases of the disease were recorded in the different countries across the globe.
The said disease was first recorded in China last December 2019. Beginning January 2020, several other countries confirmed their first cases of the disease.
Based on a global tally of Worldometer, there is now a total of 4,336,800 cases of coronavirus recorded across the globe. More than 292,000 died of the disease while the total recoveries is at 1.5 million now.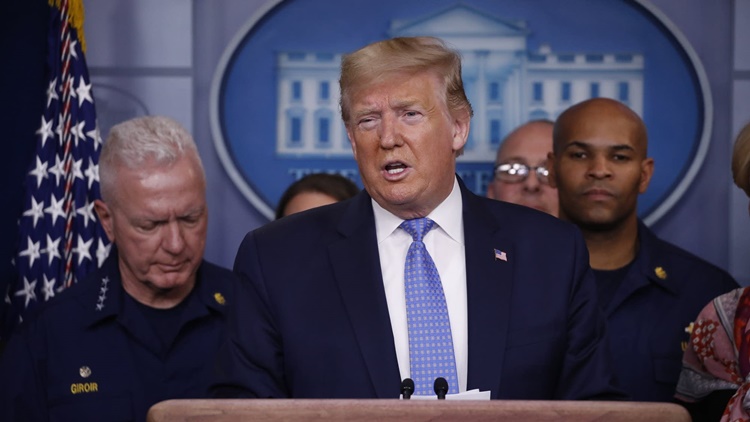 The United States coronavirus cases tops the list. According to the tally, U.S. has recorded a total of 1,408,039 as of this writing.
Out of the total United States coronavirus cases, 83,366 COVID-19 patients died. More than 293,000 have recovered from the disease.
Based on the tally, U.S. is recording over 1,500 deaths due to coronavirus daily. President Donald Trump has declared a national emergency to fight the disease.
A huge fund was released by the U.S. government for the healthcare system of the country. Trump is vocal on blaming China over the spread of the disease that is now a pandemic.
Currently, a vaccine for coronavirus has yet to be discovered. WHO also warns the countries not to be complacent as a second or third wave may happen if measures are not taken seriously and consistently.
More updates may be posted soon. Thank you for visiting Newspapers.ph.
READ ALSO: Member Of US Vice President's Staff Has Coronavirus – Official