Here's a reaction of Ivana Alawi after being pranked by Raffy Tulfo
Ivana Alawi reacted when she realized that she became the victim of Raffy Tulfo's prank which was organized by the RTIA staff.
This, as Raffy Tulfo In Action uploaded an episode on its YouTube channel wherein the RTIA staff asked Raffy Tulfo to prank Ivana Alawi in a realistic way.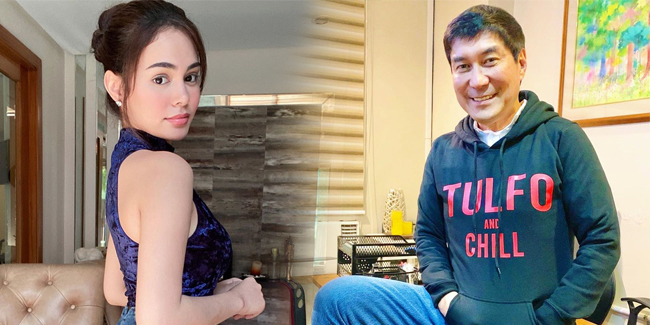 In the said video, Raffy Tulfo pranked Ivana by pretending that some of the products included in her relief goods were allegedly expired and one of the recipients who received the food pack was allegedly sick.
Despite these "issues", Ivana chose to take full responsibility for the "damages" it caused, adding that she was willing to give a "sari-sari store package" to the "complainant" — who was one of the staff of Raffy Tulfo In Action.
Raffy Tulfo eventually revealed that it was a prank after a celebrity vlogger went emotional while dealing with the said "issues". He also said that he decided to prank her just because RTIA staffers — who were a fan of Ivana Alawi — asked him to do so. Aside from this, Ivana's family and RTIA staff were Raffy Tulfo's accomplices in executing the said prank.
Raffy Tulfo was known as one of the Filipino broadcast-journalists who worked at the TV5 network. Aside from helping the people who were in need through Raffy Tulfo in Action, he also continued to stir laughter to its viewers and subscribers.
What can you say about this? Let us know!
For more news and updates, follow Philippine Newspaper on Facebook!