Lani Mercado and Bong Revilla celebrated their 34th wedding anniversary.
Lani Mercado and Bong Revilla on Thursday exchanged their sweet messages as they celebrated their 34th wedding anniversary.
This, as Cavite Mayor Lani Mercado and Senator Bong Revilla posted on their respective Instagram accounts as they exchanged their sweet messages to each other.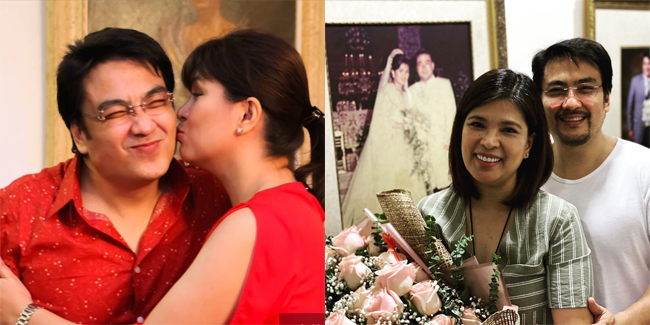 In an Instagram post, Senator Bong Revilla posted a 5-minute video wherein he made his wife feel special by giving her a handwritten letter. His wife, Lani, read Bong's letter aloud in order for their supporters to hear.
Bong Revilla, in his handwritten letter, said that it was in May 28, 1986, when they first made their promise to be with each other, adding that God bless him by handpicking a woman as "beautiful", "loving", and "kind" as Lani to be the wife that he's dreaming of, the "bestfriend" that he could trust, and a "partner" that he deserved.
Senator Bong's handwritten letter to his wife became his caption for his Instagram post. The family Revilla still observed social distancing while Bong and Lani were celebrating their 34th wedding anniversary.
Meanwhile, Lani Mercado posted a shorter message to her husband, Bong, on her Instagram account along with a photo of them together. In her post, she greeted her partner with a happy 34th wedding anniversary.
"In all seasons till death do us part," she said. "By God's grace and by our Love, we have endured".
What can you say about this? Let us know!
For more news and updates, follow Philippine Newspaper on Facebook!