Aiko Melendez: "Don't make unnecessary comments when you don't know the real story."
Actress Aiko Melendez slammed a basher who body-shame her new looks which she posted on the image-sharing site, Instagram.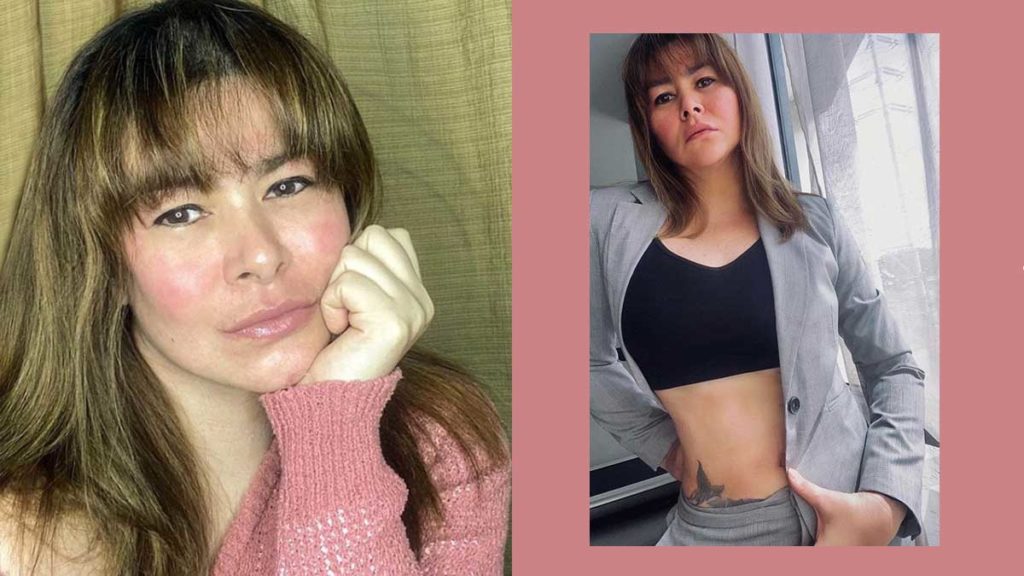 Recently, the 44-year-old actress posted a photo of herself introducing her new and stunning figures.
The photo gained admirations and praises from the netizens but one netizen criticized her photo to which she addressed courteously.
"Say thank you to your Surgeon also," the netizen said.
Aiko Melendez fired back at the basher and directly told the netizen that her weight loss is the result of diet and cosmetic enhancement.
"Yup plus my diet thats why i always acknowledge @docyappy he did a great job."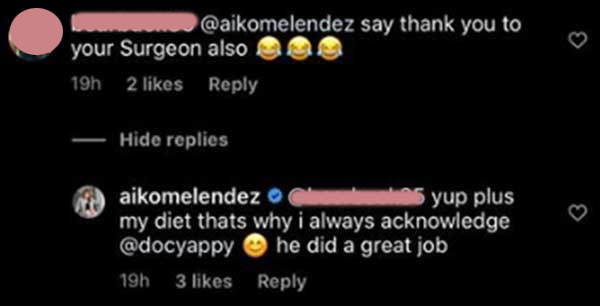 But Aiko's explanation did not stop the basher.
"Nag diet ka ka pa eh Lipo Lang pala !!! Pls lang I kennnaaaatttt," the basher commented with a scrunched face emoji.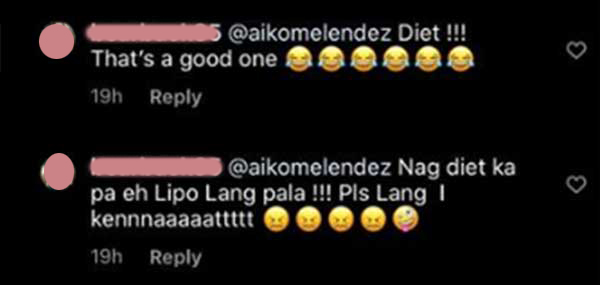 According to webmd.com, liposuction is a cosmetic procedure wherein excess fats that one cannot lose either by diet nor exercise is removed.
However, a person undergoing the procedure must have at least 30 percent of its ideal weight.
In the article published by PEP.ph, Aiko Melendez clarified that she had a hard time losing weight without the help of the procedure.
"Nag calorie count dn ako because lipo is just for shaping not for weight loss dear fyi. Be happy when the outcome is good. Envy is not good dear."
She also reminded the netizen not to "make unnecessary comments when you don't know the real story."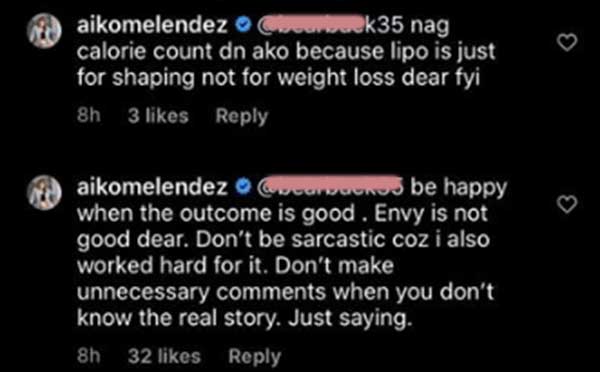 On the other hand, Aiko Melendez thank her followers who have shown admiration towards her looks.
She even took the suggestion of another netizen to show her weight loss in a video blog.
What can you say about this post? You may also share your thoughts and insights in the comment section below.
For more news and the latest showbiz happenings, visit this website more often or follow us on social media via Facebook.
Read Also: Aiko Melendez, BF Jay Khonghun Having Relationship Problems?