DILG warn LGUs that they will issue a show-cause order if they refused to accept OFWs.
The Department of Interior and Local Government gave a warning against local government units that it will issue a show-cause order for the LGUs that will decline to accept returning OFWs or overseas Filipino workers.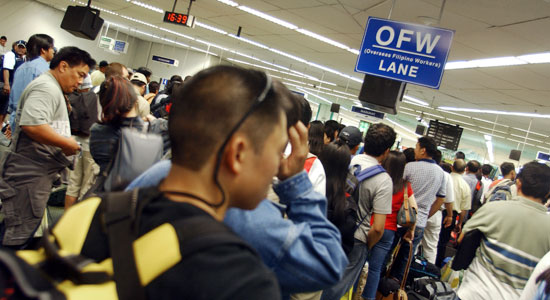 DILG Undersecretary Epimaco Densing said in an interview on Tuesday, May 26, 2020 that the local government units don't have any reason to refuse the OFWs upon returning to their respective hometowns as long as they have already gone through quarantine and testing, as part of mandatory protocols for COVID-19.
"They have no reason not to accept the OFWs. Otherwise, we will send them a show cause order why they are not abiding or following the directive of the national government vis a vis the OFWs' return," the Interior undersecretary said during a sideline interview with The Source on CNN Philippines.
"Based on our advisory, all LGUs should accept the OFWs. Lahat po sila (all OFWs) have the certifications of the 14-day quarantine, all of them also have the certifications that they have undertaken RT-PCR tests and they have negative results. So walang dahilan ang mga LGUs para hindi tanggapin ang mga OFWs (There's no reason for the LGUs not to accept the OFWs)," Densing noted.
The DILG undersecretary reiterated that the implementation of additional health protocols which might include another 14-day quarantine is a prerogative of the respective local government units.
Earlier, President Rodrigo Roa Duterte made an announcement via a public address on Monday evening, May 25, 2020 that the government agencies particularly the Department of Health should fast track the releasing of test results of 24,000 OFWs who are currently under the various quarantine facilities in the country.
Duterte cited that the government must utilize all the modes of transportation of the government whether it would be on land, water, or air just to ensure that the returning OFWs go back to their respective areas.
"It is the constitutional right of people to travel and go home. Do not impede it. Do not obstruct the movement of people because you run the risk of getting sued criminally."