A post-nuptial video went viral when a videographer recorded a video wherein the newly-wedded couple had a shoot in front of an erupted Taal Volcano.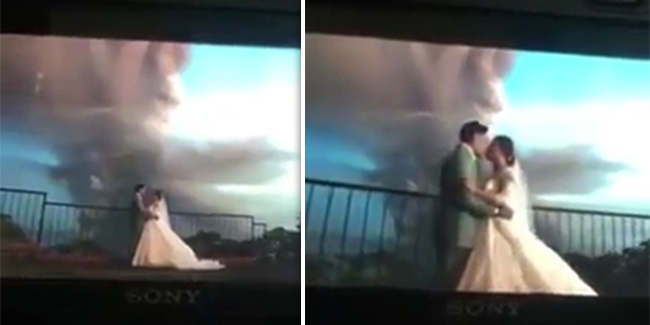 In a Facebook post, Prince Edrian posted a video wherein he, along with Sam Rigby, did the post-nuptial video shoot while the Taal Volcano has erupted. These videographers were amazed by their clients as they still continued their marriage despite the natural disaster that was happening in the background.
According to Prince Edrian, this was their "once in a lifetime moment" while doing the video shoot. According to the netizens, the said video was "solid" and "unforgettable."
Netizens were also amazed by the video as Prince Edrian's post has 228 reactions as of this writing. Also, his post already reached more than 130 shares and more than 3.500 video views.
While others were overwhelmed by these videographers, some netizens advised them, together with the newly-wedded couple, to keep safe from ashfalls.
Thank you for visiting our website. We hope we have helped you with regard to this matter. You may keep coming back for more informative guides. You can now subscribe to our YouTube channel for Top 10 videos.
READ ALSO | Netizens Think That This Volcano Is The 'Real' Taal Volcano