A certain video goes viral when a netizen made an original composition entitled "Masayang Masaya" and shared his 'happy' song with his friends nearby.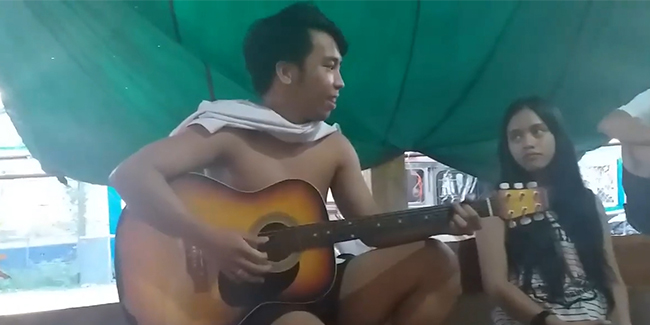 Jamel Nocena uploaded a video on his Facebook account wherein a topless man brought his guitar and shared his original composition entitled "Masayang Masaya."
As he started to play his 'happy' song, the flow went soft at first. But when he started singing his original composition, his friends found out that the lyrics of his song were just … laughing repeatedly.
Netizens, like the topless man's friends, were also expecting a "great" performance, yet it ended up laughing all along.
The said video reached more than 652,000 views and more than 25,000 shares as of this writing. Also, his post reached more than 14,000 reactions and More than 2,000 comments.
Thank you for visiting our website. We hope we have helped you with regard to this matter. You may keep coming back for more informative guides. You can now subscribe to our YouTube channel for Top 10 videos.
READ ALSO | Netizens Think That This Volcano Is The 'Real' Taal Volcano