Here is the BAR Exam Results November 2019 list of passers (FULL).
[UPDATE] The Supreme Court officially released the BAR Exam Results November 2019 including the full list of passers.
The official list of passers and top 10 lawyers for the November 2019 BAR Exam will be available on this site as soon as the SC will release it.
Supreme Court of the Philippines Chairman, Hon. Estela A. Perlas Bernabe, Associate Justice, and Office of the Bar Confidant headed by Atty. Ma. Cristina B. Layusa, the Deputy Clerk and Bar Confidant, administered the examinations on all Sundays of November 2019 (3, 10, 17 & 24).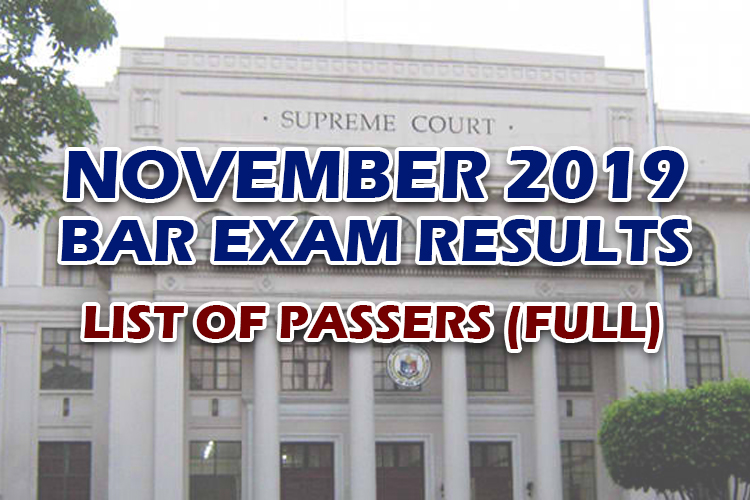 SUMMARY OF RESULTS
LIST OF PASSERS
A – H
I – Q
R – Z
RELEASE DATE
The BAR Exam Results November 2019 is expected to be released within five months or on April to May 2020.
REMINDER
SC may release the results earlier or later than the expected date without prior notice.