Dale Philip, the Scottish vlogger, has faced criticism once again, this time for complaining about his flight to Bohol.
During his trip to Bohol, the UK-based vlogger, who had previously made headlines for criticizing Starbucks customers, expressed dissatisfaction with his flight.
Scottish Vlogger Dale Philip Criticized for 'Constantly Complaining' About His Flight to Bohol
Dale Philip Faces Criticism Again Over Flight to Bohol
DALE PHILIP – The Scottish vlogger faced criticism again, this time for expressing dissatisfaction with his flight to Bohol.
Previously, the travel vlogger gained attention online after releasing a video in which he called out customers for prolonged stays in coffee shops, such as Starbucks, using them as personal offices.
His comments received mixed reactions from netizens, with some disagreeing with his standpoint, while others agreed, expressing disappointment with the actions of customers who not only lingered but also utilized the shop's facilities like wifi and electricity.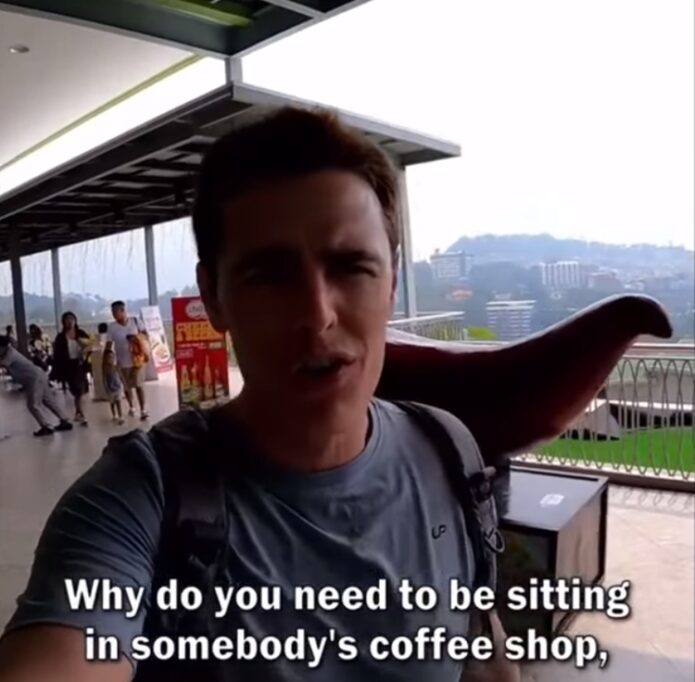 This time, the Scottish vlogger faced heavy criticism for complaining about his commercial flight to Bohol in his YouTube vlog. On Facebook, a user named ND.GG pointed out the complaints aired by Dale himself. According to ND.GG, the travel vlogger booked his flight late and complained about its cost.
The netizen emphasized that Dale Philip is a constant complainer, even at one point griping about not receiving his bag promptly. ND.GG stressed that "Everyone has the RIGHT TO TRAVEL–you are traveling commercially, so expect other people to be traveling with you." He reminded Dale to "Next time and have some Loblachi."
In the comment section of ND.GG's post, Dale received criticism. One netizen said, "First-world citizen expecting first-world treatment in a third-world country." Another commented, "Book a private jet instead."
According to a netizen in the comment section, the vlogger's vlogging style, noticeably filled with complaints, seems apparent regardless of the country he visits. It seems that this has become his 'style' in creating content. As of press time, Dale Philip has yet to issue any statement addressing the criticisms he has been receiving for his travels in the country.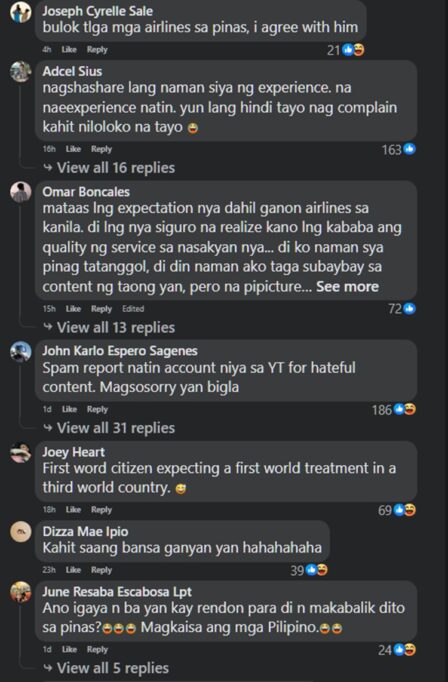 Before Dale became a full-time vlogger, he used to be a professional poker player. However, his career as a poker player reportedly ended due to an incident during an event in Marbella, Spain.