Guide on the Requirements in Applying for Thailand Visa You Must Prepare
REQUIREMENTS IN APPLYING FOR THAILAND VISA – You can check the lists below for the documents needed in applying for a Thai travel visa.
Are you planning to visit Thailand soon? One of the most beautiful countries, Thailand has a lot to offer whether when it comes to beautiful tourist destinations, delicious foods, and tall and modern structures. This is one of the countries worthy of visit.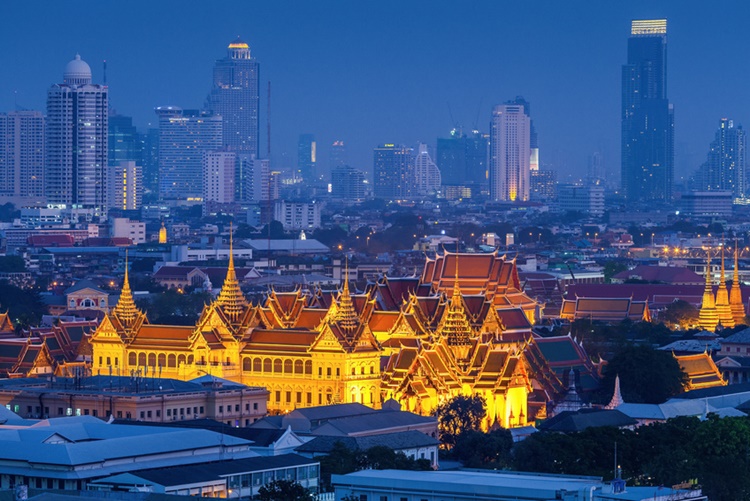 If you are into beaches, don't forget to visit the Railay Beach in Thailand or the Trang. Nature lovers would also surely love the Khao Sok National Park or get some unique experience at Hua Hin District. The country is also a home to five-star resorts and an amazing wildlife.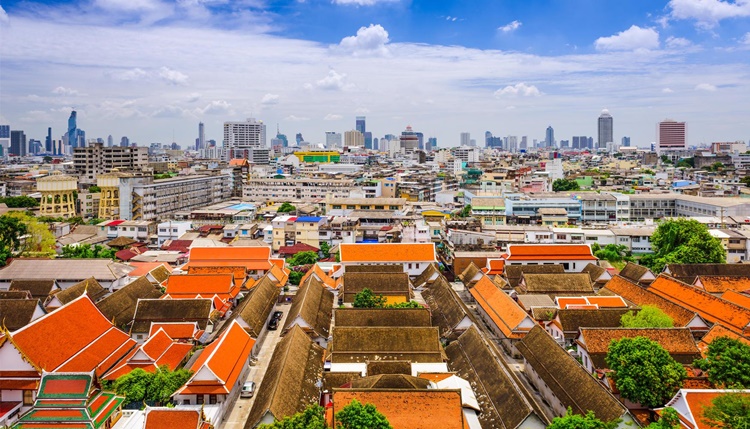 When you get to Thailand, don't forget to visit Chiang Mai where numerous temples and monasteries can be found. You might also like to take some snaps at Ayutthaya which is a small city in Thailand which is a home to archeaological sites like temples and palaces.
Thailand is not one of the visa free countries but you may apply for a visa for several purposes. If you want to visit Thailand on your vacation or free time to go to its beautiful places, you must secure a Tourist Visa. Here are the requirements in applying for a Thailand Visa:
valid passport
Accomplished Visa Application Form
Hotel Booking/ reservation in Thailand OR
2 passport or 2×2 size photos (white background)
If invited by a friend/relatives living in Thailand: Letter of Invitation
If invited by a Thai: copy Thai National or Thai passport
If invited by a Foreigner: copy of the passport and valid Thai visa page,copy of work permit w/ validity
Round-Trip Airline Ticket
Bank Certification or Online Bank Statement (Minimum of 1000USD or any equivalent)
Employment Certification: if employed in the Philippines
Student Certificate: if studying in the Philippines
Marriage Certificate: if married to a Filipino
Business Registration: if the applicant has his/her own business in the Philippines
For Minors:

submit a copy Birth Certificate and Marriage Certificate of Parents
copy of Valid ACR-ICARD (For nationals from Afghanistan, Algeria, Bangladesh, China, Egypt, India, Iran, Iraq, Lebanon, Nepal, North Korea, Pakistan, Palestine, Sri Lanka, Syria, and Yemen) and Philippine visa for foreigners
copy of latest arrival & departure stamp from PHL Immigration for PROC nationals
*Copy of Yellow Fever Card

Visa Fee: PHP 1800*No visa fee for Filipino passport holders
If you are flying to Thailand for the purpose of employment, you need to have a Work Visa to be able to enter the country. The Thai government has actually made different requirements in applying for a Thailand Visa for the purpose of working as a teacher in the country versus the non-teaching employment.
If you will work as a teacher in Thailand, you need to secure the following documents:
Passport (Original and Photocopy)
Duly-Accomplished Thai Visa Application Form
Letter of request from the employer
Signatory of the letter of request
If: Thai national – Copy of Thai government ID
If: Foreigner – Copy of passport and valid Thai visa page, copy of work permit with validity
Business Registration of the school in Thailand
2 passport size or 2×2 size photos (white background)
Permit of the School to accept foreign teachers
Employment Contract/ work contract
Approval/Certification from the Ministry of Education in Thailand (CHED Thailand)
NBI Clearance – for travel abroad or Police Clearance of country of residence
Copy of Diploma and Transcript of Records (Certified True Copy)
If your employment in Thailand is not related to teaching, here are the documents that you must submit to apply for a Work Visa:
valid passport
Letter of request from the employer in Thailand
duly-accomplished visa application form
Employment Contract / Work contract
2 passport or 2 x 2 size photos (white background)
Signatory of the letter of request
If Thai national: copy Thai National or Thai passport
If Foreigner: copy of passport and valid Thai visa page, copy of work permit with validity
Business Registration of the company in Thailand
Airline ticket reservation
Recent Tax Declaration of the company in Thailand (Por Ngor Dor 50)
WP3/ Labor Certification (0307) / Copy of valid work permit booklet or BOI approval
If you will be visiting Thailand to attend a meeting, training , workshop, or a conference, you must apply for the Non-Immigrant B Visa. Here are the requirements in applying for a Thailand Visa for this type of purpose:
Letter of request from the Company in Thailand
Valid passport/travel document (at least 6 months)
Airline ticket reservation (one way is acceptable)
duly-accomplished Thai Visa A0pplication Form
Signatory of the letter of request
If: Thai national – Copy of Thai government ID
If: Foreigner – Copy of passport and valid Thai visa page, copy of work permit with validity
2 passport or 2×2 size photos (white background)
Business Registration of the company in Thailand
Guarantee Letter from the company in the Philippines
Employment Certificate from the company in the Philippines stating salary
The Thai government issues the Non-Immigrant O Visa for eligible visitors of the country who will come to visit their Thai spouse, dependents, or parents who are under the Retirement Visa in the foreign country. You need to prepare the following requirements in applying for this type of Thailand Visa:
original and photocopy of passport
Letter of request from Spouse/Parents
2 passport or 2×2 size photos (white background)
duly-accomplished Visa Application Form
Copy of Spouse/Parent's Passport and Thai ID
Copy of Household Registration in Thailand
Spouse: Marriage Certificate (orig. and photocopy)
Children: Birth Certificate (orig. and photocopy)
Valid passport/travel document (at least 6 months)
Airline ticket reservation (one way is acceptable)
For family visits to spouse, parents, or children who are working in Thailand, you must get a Non-Immigrant Dependent O Visa. Here are the requirements in applying for a Thailand Visa:
Passport (Original and Photocopy)
2 passport or 2×2 size photos (white background)
Letter of request from spouse's or children's employer
Signatory of the letter of request
If: Thai national – Copy of Thai government ID
If: Foreigner – Copy of passport and valid Thai visa page, copy of work permit with validity
Airline ticket reservation (one way is acceptable)
Business Registration of the company in Thailand
4 Copy of spouse/children/parents passport with Thai valid visa page and work permit with validity
Marriage Certificate for spouse or Birth Certificate for children (Certified True Copy)
If you will only pass by Thailand in your trip to another country, you must secure a Transit Visa. Here are the requirements in applying for this type of Thailand visa to be allowed of entry:
Passport (Original and Photocopy)
2 passport or 2×2 size photos (white background)
Proof of Financial
Visa Application Form
Copy of flight Itinerary
Hotel accommodation in Thailand- If staying more than 2 days
Employment Certification: if employed in the Philippines
Student Certificate: if studying in the Philippines
Marriage Certificate: if married to a Filipino
Business Registration: if the applicant has his/her own business in the Philippines
Valid passport/travel document (at least 6 months)
If you plan to study in Thailand, you must secure a Student Visa or also called the Non-Immigrant Education "ED" Visa. Here are the documents that need to be submmitted at the Royal Thai Embassy located in Makati, Metro Manila.:
Duly-Accomplished Visa Application Form
Letter of request from the school in Thailand
Airline ticket reservation
valid passport
Signatory of the letter of request
If: Thai national – Copy of Thai government ID
If: Foreigner – Copy of passport and valid Thai visa page, copy of work permit with validity
Business Registration of School in Thailand
2 passport or 2×2 size photos (white background)
Letter of acceptance (school in Thailand)
Documents/proof of enrollment from the school in Thailand
Permit of School to accept foreign students
Affidavit of support (sponsor/parent) and copy of passport of sponsor/parent