Guide on How to Renew your SSS Cash Loan Offer & How Much You'll Get
RENEW SSS CASH LOAN – Below is a comprehensive guide in renewing your Social Security System (SSS) Salary Loan.
The Social Security System (SSS), a well-known social insurance institution in the Philippines, extends various loan options to its members. One such option is the Salary Loan offer, which is also commonly known as the cash loan offer.
To be eligible for the cash loan offer, members must have made at least 36 monthly contributions.
This versatile cash loan option can be utilized for various purposes and can be applied for multiple times. For more information, please review the details provided below.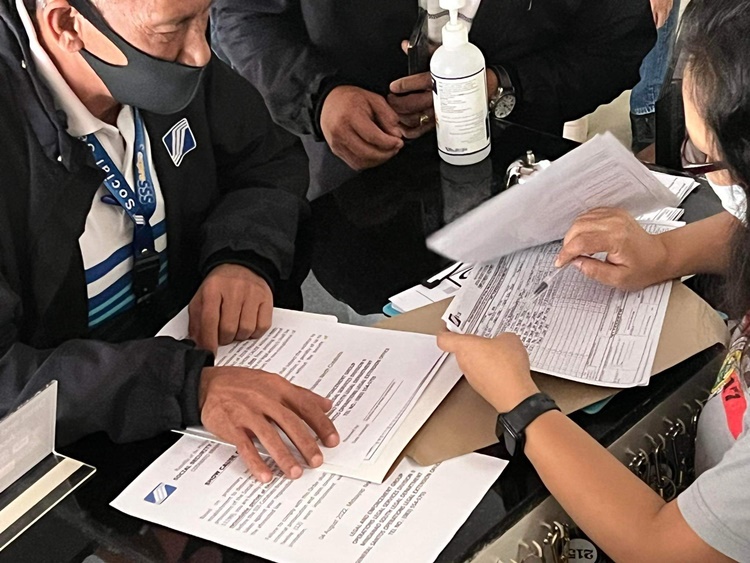 When submitting an application for the loan offer, the SSS mandates the submission of specific documents. Thankfully, the list is brief, and you can consult the provided guide below to ensure you have all the necessary documents prepared for your loan application:
duly-accomplished Member Loan Application Form
SSS digitized ID or E-6 with any two (2) valid IDs (one of which with a recent photo)

Postal ID
Baptismal Certificate
Tax Identification Number (TIN) Card
Senior Citizens Card
School ID
Professional Regulation Commission (PRC) ID
LTO Driver's License
Credit Card
Health or Medical Card
GSIS Card
Seaman's Book
Company ID
Voter's Identification card/affidavit/Certificate of Registration
ATM card with cardholder's name or with certification from bank
NBI Clearance
Transcript of Records

Certificate from:

Office of Muslim Affairs
Life Insurance Policy
Office of Southern/Northern Cultural Communities
Birth/Baptismal certificate of child/ren
Certificate of Licensure/Qualification Documents/Seafarer's ID and Record Book from Maritime Industry
Certificate of Naturalization from the Bureau of Immigration

Seafarer's Registration Certificate issued by POEA
Bank Account Passbook

Pag-IBIG Member's Data Form

Overseas Worker Welfare Administration card
Police Clearance
Marriage Contract
If you want to renew your SSS Cash Loan offer, it is possible provided that your existing loan account meets the conditions set by the institution. As long as at least half of the original amount has been paid and at least 50% of the loan term has passed, it is permissible.
If you will renew your SSS Cash Loan offer, the outstanding amount of the existing loan will be deducted from the new loan proceeds. Aside from the cash loan offer, the social insurance agency also offers a housing loan. You may visit – Apply for SSS Housing Loan for House Repair / Improvement thru these Simple Steps.