2023 LONG WEEKENDS PHILIPPINES – Provided below is a comprehensive guide on the long weekend holidays in the country this year.
Numerous people have extremely busy lives, especially those who fulfill the roles of parents and breadwinners for their families. Finding time to unwind or deviate from their regular routines can be a challenging task for them.
In many situations, they take advantage of long weekends as opportunities to dedicate time for themselves or enhance the connection with their loved ones.
Are you one of the individuals eagerly awaiting the 2023 long weekends in the Philippines? Fortunately, the calendar for this year is packed with several long weekends that you can anticipate with excitement.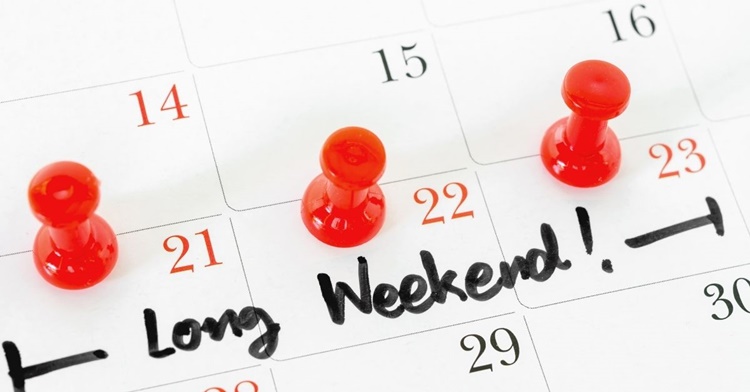 Long weekends are commonly experienced when holidays land on either a Friday or a Monday. In the case of the long weekends this year, the majority of regular holidays are scheduled to take place on Mondays.
Here are the 2023 long weekends in the Philippines you can take as opportunities to relax and spend time with your family:
December 31 to January 2 (Saturday to Monday) – New Year
February 23 to 26 (Friday to Sunday) – EDSA People Power Revolution Anniversary
April 6 to 10 (Thursday to Monday) – Holy Week and Day of Valor (Araw ng Kagitingan)
April 21 to 23 (Friday to Sunday) – End of Ramadan
April 29 to May 1 (Satuday to Monday) – Labor Day
June 10 to 12 (Saturday to Monday) – Independence Day
August 19 to 21 (Saturday to Monday) – Ninoy Aquino Day
August 26 to 28 (Saturday to Monday) – National Heroes' Day
November 25 to 27 (Saturday to Monday) – Bonifacio Day
December 8 to 10 (Friday to Sunday) – Feast of the Immaculate Concepcion
December 23 to 25 (Saturday to Monday) – Christmas Day
December 30 to January 1 (Saturday to Monday) – Rizal Day and New
You may also visit – Holiday Today: Here are Lists of Regular Holidays, Special Non-Working Days in PH this 2023