Guide on Civil Service Exam Application & Requirements
CIVIL SERVICE EXAM – Here is a guide on how to apply for the Career Service Examination-Pen and Paper Test (CSE-PPT) to the Civil Service Commission (CSC).
Every year, a lot of Filipinos take the CSE-PPT which is conducted by the Civil Service Commission (CSC) in several testing centers across the nation. Below, you can check the guide in applying for the CSE-PPT and it is important to take on the steps for a smooth flow of your application.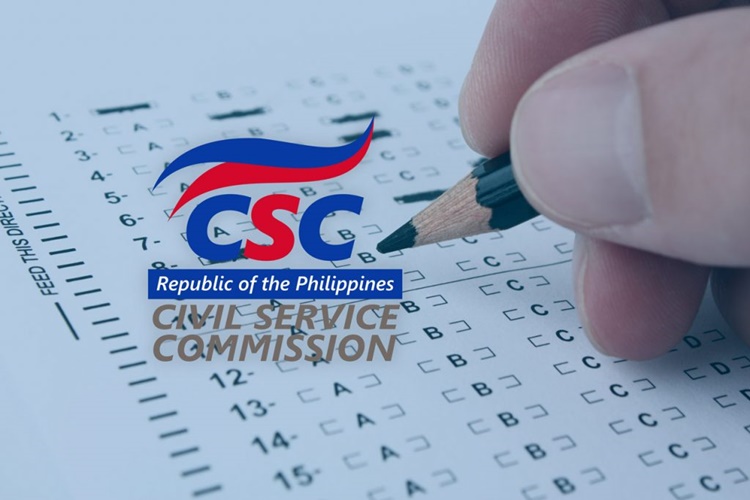 Step 1 – The Qualifications
The Civil Service Commission (CSC) set both eligibility requirements or qualifications and documentary requirements in applying for the Civil Service Exam. To qualify for the CSE-PPT, you must meet the following requirements:
Possess Filipino citizenship.
Be at least 18 years old at the time of filing the application for the CSE-PPT.
Demonstrate good moral conduct and must not have any convictions from a final judgment of an offense or crime.
Have not been dishonorably discharged from military service or dismissed for cause from any government civilian position.
Have not taken the same level of the CSE-PPT, whether through PPT or CSC Computerized Examination, within the three months prior to the exam date.
Step 2 – Documentary Requirements
You need to prepare P500 for the exam fee in taking the CSE-PPT. Aside from the exam fee, there are quite a few documents that you need to submit in applying to take the exam.
To check on the documentary requirements that you need to prepare, you may visit – Civil Service Exam Requirements for Application.
Step 3 – Apply at CSC Office
The Civil Service Commission (CSC) sets date for the exam application and it announces it several weeks ahead of the exam date. Proceed to the nearest CSC office on the set date to apply.