In Cebu, an abandoned newborn baby was found dead
CEBU – An abandoned newborn baby was found dead in Sitio Mabugnao, Barangay Guadalupe in Carcar City on the morning of May 31, 2023.
Abandoned babies in the Philippines pose a significant problem that requires immediate attention. In 2020, the Department of Social Welfare and Development recorded 1,002 cases of abandoned children, highlighting the magnitude of the issue.
These infants are often left in public areas, such as hospitals or churches, leaving their survival uncertain. Poverty, unplanned pregnancies, and societal stigma toward unwed mothers are among the reasons for baby abandonment.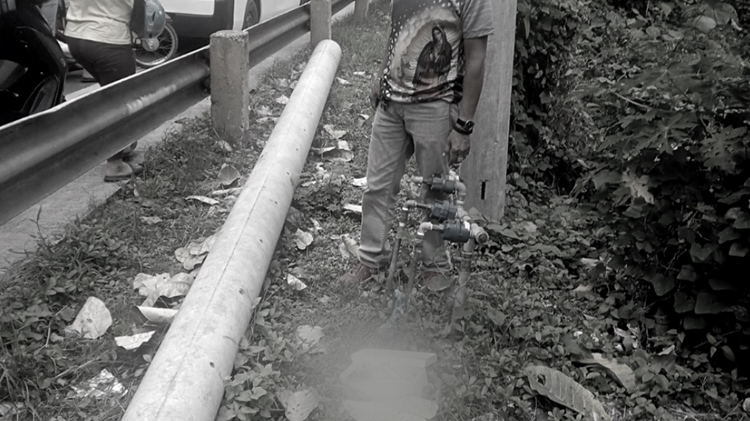 Abandoned babies face high risks of malnutrition, illness, and even death, emphasizing the need for urgent intervention and support. The Philippine government and non-governmental organizations have implemented programs to provide care and protection for these infants.
Temporary shelters have been established to offer a safe haven while efforts are made to reunite them with their families or find suitable adoptive homes. Counseling, healthcare, and financial assistance are also available to parents who struggle to provide for their children.
Meanwhile, a deceased newborn baby was discovered abandoned in Carcar, Cebu. According to a Facebook post by Barangay Guadalupe, the lifeless infant was discovered near a water meter in a goat pen owned by Edwin Barcenas, a village councilor from Poblacion 1, also in Carcar City. The authorities from Carcar City's Disaster Office, who were called to the scene, made an even more disturbing revelation that the baby's lower extremities were missing.
In response to this heartbreaking situation, the barangay announced that the deceased baby would be promptly laid to rest, while efforts are made by the authorities to identify the individual responsible for abandoning the child. The barangay also requested the community to offer prayers for the innocent baby's soul, asking for compassion and support during this difficult time.
For more news and the latest updates, feel free to visit Newspapers.ph more often as well as our Facebook page and YouTube channel.