Jason Marvin Hernandez, Moira dela Torre Confirms Separation after 3 Years of Marriage
MOIRA DELA TORRE – A viral post cited accusations on the alleged reason behind the separation of the singer and her husband, Jason Hernandez.
The separation of Jason Marvin Hernandez and Moira dela Torre shocked a lot of people. The former couple inspired a lot of individuals with their love story and their strong faith.
In 2019, Jason and Moira officially tied the knot at Narra Hill in Tagaytay City. Both of their families and their closest friends including several celebrities in the showbiz industry attended the wedding.
Moira and Jason had heartfelt vows to each other on their wedding day. There was a lot of singing as both of them are into music.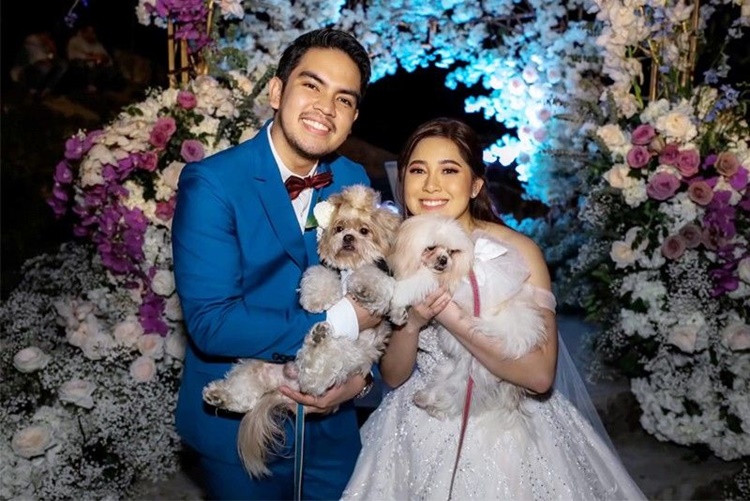 However, recently, the couple confirmed through a joint statement that they have ended their 3-year marriage. According to Jason, he was unfaithful during their marriage and he confessed it to his wife.
The former couple assured that their love and respect for each other remain despite their separation. However, there are a lot of rumors and speculations surrounding their breakup.
There are accusations that Jason is gay. There is also a viral post on social media defending him saying that he did not have another lover and he is a straight man. Allegedly, there was a time when Moira was depressed and they were not able to do what married couples do in bed so he went somewhere to have it.
Moira allegedly "emotionally cheated" on Jason after she met a singer whom she get along with very well. Based on the viral post, Jason felt guilty about what he has done so he confessed to his wife but it was allegedly the chance that she took to leave their marriage.
The claim circulated on social media as it was reposted by netizens. Here is a copy of the said viral rumor on Facebook: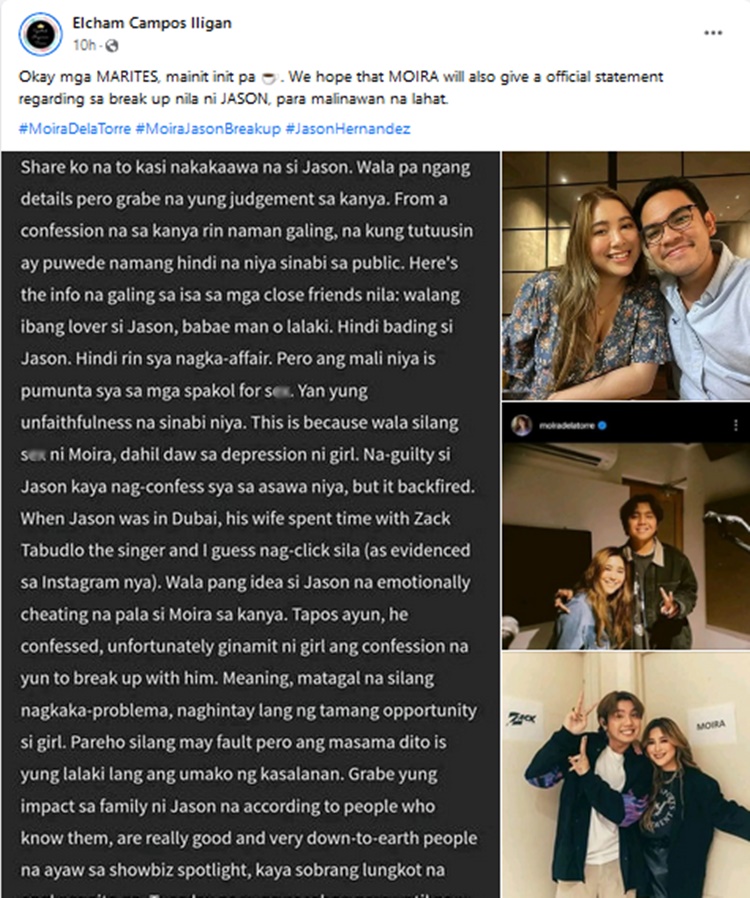 READ ALSO: Moira dela Torre 'Pahiwatig' Before Jason Hernandez's Breakup Announcement