Vice Pres. Leni Robredo Visits Sen. Leila de Lima
LEILA DE LIMA – The detained Senator released a statement regarding the recent visit of Vice President Leni Robredo to her at Camp Crame.
Vice Pres. Leni Robredo is now back in the Philippines after around two weeks of vacation abroad. After the Elections 2022, she and her daughters flew to New York with the main agendum of attending the graduation of her youngest daughter, Jillian Robredo.
Jillian is a scholar at New York University. The Vice President promised her daughters that she will be spending all her time with them while they are in New York following a very hectic campaign schedule.
Vice Pres. Leni Robredo lost in the presidential race but she visibly has millions of supporters who grieved over the defeat in numbers. Meanwhile, the Vice President continuously stressed that no effort was wasted. She lighted a new source of hope when she announced the target launching of Angat Buhay as a non-government organization.
Recently, Vice Pres. Leni Robredo visited detained Senator Leila de Lima at Camp Crame. She is detained at the Philippine National Police (PNP) Custodial Center for more than five (5) years now due to drug allegations when she was the secretary of the Department of Justice (DOJ).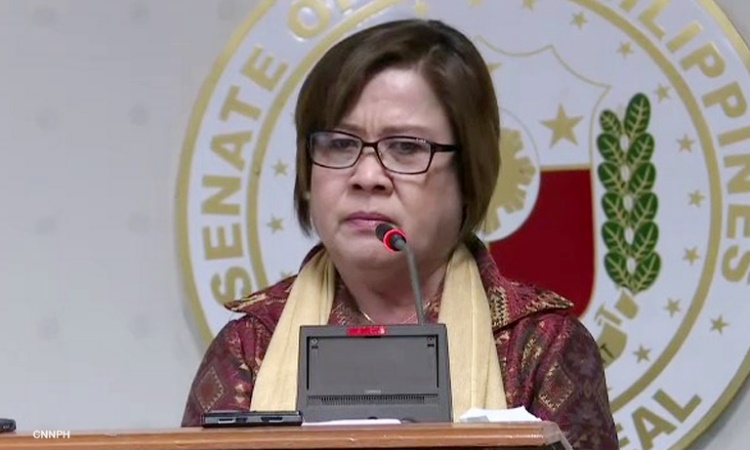 Based on a report on ABS-CBN News, in a statement, the detained Senator said that they talked about the "very inspiring people's campaign of Team #LeniKiko", the graduation of Jillian abroad, and her trip with her daughters. It was the longest trip that the Vice President had with her family since her late husband's death.
De Lima revealed that they also talked about the upcoming launching of Angat Buhay NGO and the progress in the cases filed against her. Several people who pinned the lady Senator down have recanted their statements.
"Talagang nakatataba at nakagagalak ng puso na makasama at makausap si VP Leni. Walang mababakas na sama ng loob, kundi katatagan at kapanatagan," Sen. de Lima said of Vice Pres. Robredo.
Currently, the members of the pink movement are excited for the upcoming launching of Angat Buhay NGO. Many have pledged to join the organization.
You may also visit – Leni Robredo To Step Down as Liberal Party Chair for Angat Buhay Foundation