Bus Drivers Fear they Might Lose their Jobs
BUS DRIVERS – Several bus operators limit their operation amid the high fuel costs in the Philippines leading to the loss of jobs for some people.
The Filipinos are currently struggling financially amid the high prices of oil products in the country. The series of oil price hikes led the prices of gasoline and diesel to go beyond P90 per liter in most fuel stations across the nation.
It was in January when successive oil price hikes began in the Philippines. Public utility vehicle (PUV) drivers called for an increase in the minimum fare. According to many of these drivers, they turn to debts to be able to cope with the needs of their household as they can no longer make good profits due to the high fuel costs.
The government previously released fuel subsidies to some drivers. Amid the calls for the suspension of the fuel excise tax, Malacañang maintained that the budget has already been allotted for government projects.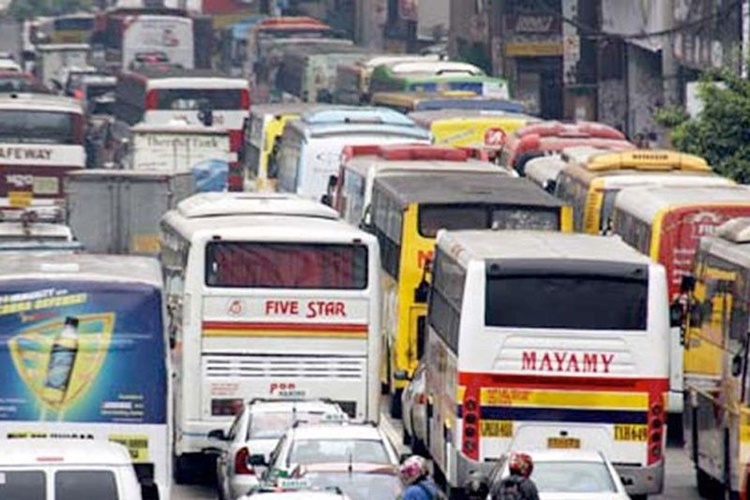 The provincial bus group previously expressed their plan to file a petition seeking an increase in the minimum fare in buses. Based on a report on ABS-CBN News, several bus drivers lost their jobs amid the high fuel costs in the country.
According to the Provincial Bus Operators Association of the Philippines, only 20% to 30% of the provincial buses are operating now due to the high costs of fuel. Around 26,000 bus drivers lost their jobs amid the limited bus operations in the country now.
Several drivers are currently experiencing fear of the possibility that they will lose their job. According to bus conductor John Christopher Curabo, it is his only source of income and in case the bus route will stop, he will just turn to fishing so he can provide food for their household.
You may also visit – Bongbong Marcos Not in Favor of Suspending Oil Excise Tax amid High Fuel Prices?