Senator Drilon to President Duterte: "Ask the people of Iloilo"
Senator Franklin Drilon had dismissed the claim of President Rodrigo Duterte that he ties with Janet Lim-Napoles and former Iloilo City Mayor Jed Patrick Mabilog.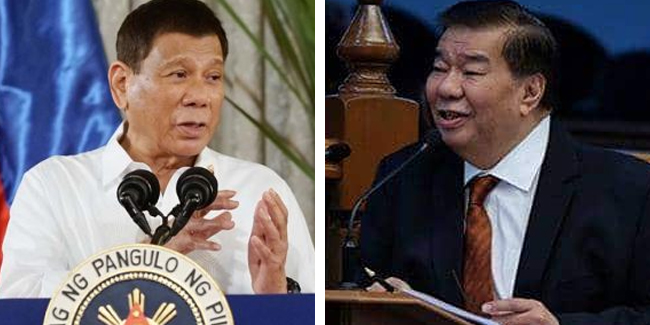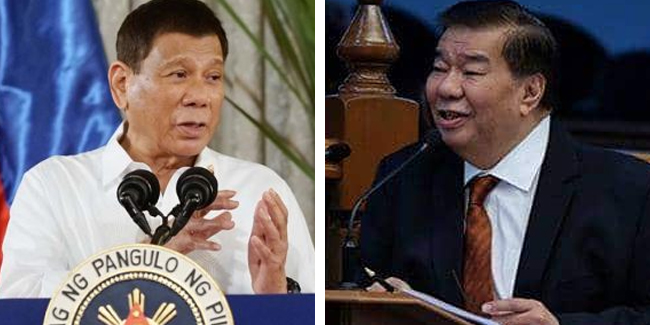 In a statement issued after the President's Talk to the People address aired on Saturday morning, Senate Minority Leader Drilon said that all he heard about the issue was "old news".
Senator Drilon's response came after President Duterte asked him to explain his alleged ties to Napoles, who, he claimed, contributed to the senator's election campaign.
Last 2017, President Duterte's former justice secretary Vitaliano Aguirre II said that Napoles implicated Drilon, as well as former senator Antonio Trillanes IV and Senator Leila de Lima, in the multi-billion peso pork barrel scam.
Senator Drilon had denied this and said that it's "outright black propaganda" against administration critics.
READ ALSO: President Duterte Asks Senator Drilon To Explain Alleged Ties With Napoles, Mabilog
President Duterte also rehashed allegations linking the senator to retired police general Marcelo Garbo Jr. and former Iloilo City mayor Jed Mabilog.
According to Senator Drilon, Mabilog was "a distant relative, being a second cousin" and he can't comprehend why President Duterte wanted him to explain his connection with Mabilog and Garbo.
"What I can say is, there is not an iota of evidence that will link my name to illegal drugs," Senator Drilon pointed out.
In addition, the senator answered President Duterte's questions about the persons behind the sale of the old Iloilo airport.
According to the senator, the old Iloilo airport was sold through public bidding at PHP 1.2 billion set by the Privatization Council then headed by the late Justice Secretary Raul Gonzales in 2007.
The senator also said that the government's Privatization Council at that time can very well explain this to the President.
Senator Drilon also told the President that the site of the old airport "represents now a booming Iloilo City" as it's also where they built the Iloilo Convention Center.
READ ALSO | President Duterte to Senator Gordon: "Either you submit to an auditing procedure or we quarrel"
"I do not have to defend what I did in Iloilo. Mr. President, ask the people of Iloilo," Senator Drilon told President Duterte.
The senator then mentioned that the person who accused him of corruption was now hiding from the authorities after the Supreme Court upheld his libel conviction.
The senator was referring to Manuel "Boy" Mejorada, a former Iloilo provincial administrator who was found guilty anew of four counts of online libel for "defamatory articles" posted on social media in February this year.
For more news and updates, you may feel free to visit this site more often. You may also visit Newspapers.ph via our official Facebook page and YouTube channel.