Lucy Torres shared how she dealt with Richard Gomez's battle with COVID-19.
Lucy Torres recently shared the lesson she learned while dealing with Richard Gomez's battle with COVID-19.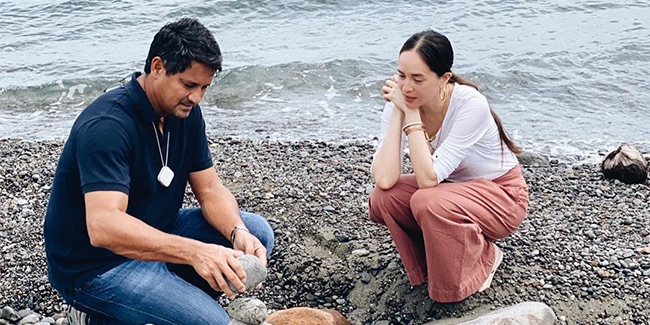 She relayed that what she learned wasn't to panic and the importance of guarding one's emotional and mental well-being while dealing with the medical predicament of the sick family member.
It was last July when Richard had tested positive for COVID-19 in Ormoc.
READ ALSO: Richard Gomez Confirms he Tested Positive for COVID-19
In an interview with ABS-CBN News, she said that every coronavirus case was a "very individual journey" and so they have to just listen to their own doctor and stop reading about other cases as they're not their case.
She also relayed that it was the Olympic season when her husband contracted COVID-19 and so the latter was distracted and stayed at home to watch the Games.
According to her, she's thankful that her husband was very energetic and it happened at the time of the Olympics and she always reminded him to conserve his energy for faster healing.
READ ALSO: Richard Gomez Recovers After Battle with COVID-19
Lucy added that the lifestyle back in Ormoc also helped the family in their journey to healing.
Moreover, she shared that she did yoga and arts and crafts as it helped him become less agitated and her own vlog was part of her coping mechanism as they're all fighting their own battles.
"I want to share gentle ways on how to cope with our very rough life now because of the pandemic. If I touch just one person and help him get through the day, that's fine for me," Lucy said.
Meanwhile, Lucy's YouTube channel "Love Lucy" already has more than 35.1K subscribers as of this writing.
For more news and updates, you may feel free to visit this site more often. You may also visit Newspapers.ph via our official Facebook page and YouTube channel.