Update on Former President Erap's Condition As to Son Former Sen. Jinggoy Estrada
ERAP'S CONDITION – Former Senator Jinggoy Estrada released a medical bulletin of his father, former President Joseph Ejercito Estrada.
The COVID-19 exempts no one regardless of age. This was proven by cases of healthy adults contracting the disease. However, the senior citizens and those who are immuno-compromised may be more susceptible to the virus.
This disease which is a pandemic has shaken several healthcare systems across the globe. The Philippines is one of the over 200 countries and territories that recorded cases of the said coronavirus disease.
Unfortunately, recently, a spike in the COVID-19 cases once again took place in PH. Several areas in the country now are under stricter community quarantine measures.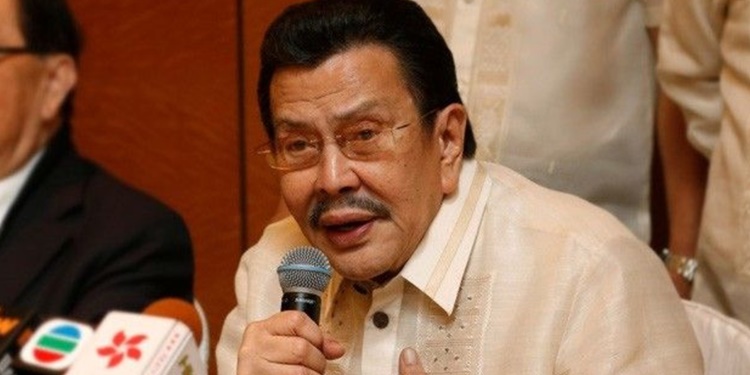 Several known personalities in PH contracted COVID-19. One of them is former President Joseph "Erap" Ejercito Estrada who is still in the hospital now.
The former President had to be confined in a hospital for monitoring and to aid his breathing following the drop of his oxygen level. He was moved to the Intensive Care Unit (ICU) and was intubated to assist his breathing.
visit: Former President Erap Moved to ICU, Jinggoy Estrada Issues Statement
Prayers flooded for the recovery of Erap. Many people are also monitoring Erap's condition and his family generously shares updates to the public.
Recently, former Senator Jinggoy Estrada released a medical bulletin revealing former Pres. Erap's condition now. According to him, his father continues to be in a stable condition.
"His kidney is improving and his requirements for oxygen support is also slowly getting better. His other vital organs are functioning well," the former Senator said.
Based on the bulletin released by former Sen. Jinggoy Estrada, the doctors of Erap said that his "inflammatory markers are a downward trend" which the family is happy to know as it signals the proper response of his immune system.
The family is praying for the continuous recovery of the former President and that no new complications will arise as he recovers. They continue to seek prayers for him.
READ ALSO: Erap's Sisters Also Positive for COVID-19, Jinggoy Estrada Reveals Condition