The COVID-19 vaccination campaign in Germany overshadowed by "overdose mishaps", according to a report.
The COVID-19 vaccination campaign in Germany had been overshadowed by an "overdose mishap" in the north and problems with the transportation of the COVID-19 vaccine in the south, leading to 1,000 shots being sent back, according to a report.
Several districts in Bavaria on Monday said that they wouldn't use the shots received over the weekend on concerns the COVID-19 vaccines developed by Pfizer and BioNTech may have become too warm during their delivery in household cool boxes, according to a spokesperson for the Lichtenfels district.
"There were doubts as to whether the cold chain was maintained at all times," Christian Meissner, the District Administrator at the Lichtenfels district, told Reuters TV.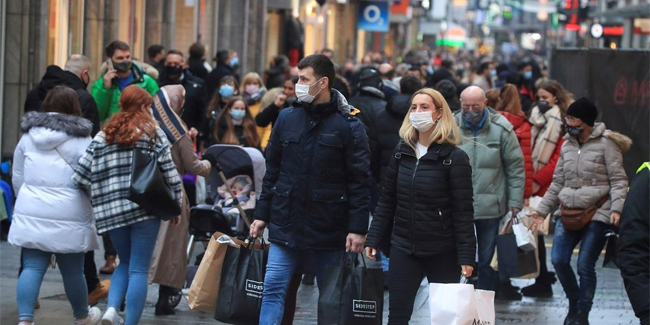 The COVID-19 vaccines arrived on Saturday in the Lichtenfels district and six other northern Bavarian districts in cool boxes of the type used for camping trips or picnics.
In addition, the temperature loggers in several cases showed interim temperatures of up to 15°C.
"BioNTech commented and said that the vaccine was probably okay, but probably okay is not enough," Meissner said.
Meissner added that the shots wouldn't be used to prevent damage to the public's trust in the COVID-19 vaccination campaign in the country.
The Lichtenfels spokesperson also said that the districts decided not to use the 1,000 shots earmarked for use in Lichtenfels — also in Coburg, Kronach, Kulmbach, Hof, Bayreuth, and Wunsiedel in northern Bavaria — after consulting with the Bavarian Health Ministry.
Local medical staff had stated that they wouldn't feel comfortable using the shots, he said, adding that a new batch of COVID-19 vaccine shots arrived on Monday perfectly cooled and that the COVID-19 vaccination campaign began one day late.
READ ALSO: Germany Records First Case Of New Strain Of COVID-19
In the Vorpommern-Ruegen district in Germany, authorities said that eight workers in an elderly care home in Stralsund city received five times the recommended dose of COVID-19 vaccine from Pfizer and BioNTech on Sunday.
Four workers went to hospital for observation after developing flu-like symptoms.
In a statement, district chief Stefan Kerth said that the individual case was due to individual errors and Stefan hoped that all those affected didn't experience any serious side effects.
BioNTech pointed to the COVID-19 vaccine's package insert, which said that in the event of overdose, monitoring of vital functions and possible symptomatic treatment was recommended.
For more news and updates, you may feel free to visit this site more often. You may also visit Newspapers.ph via the official Facebook page and YouTube channel.