Arnold Clavio Warns People of "Balimbing" in House of Representatives
ARNOLD CLAVIO – The GMA-7 News reporter took a swipe at "balimbing" at the House of Representatives.
Recently, an issue that caught national attention took place in the House of Representatives. It was over the speakership that mainly involved Taguig-Pateros Representative Alan Peter Cayetano and Marinduque Rep. Lord Allan Velasco.
Cayetano and Velasco agreed to share the term as House Speaker. The Marinduque Representative is set to replaced Cayetano starting October 15 under the term-sharing agreement.
However, there were opposing stand in the House. Both lawmakers claimed they have the numbers to seat as the House Speaker.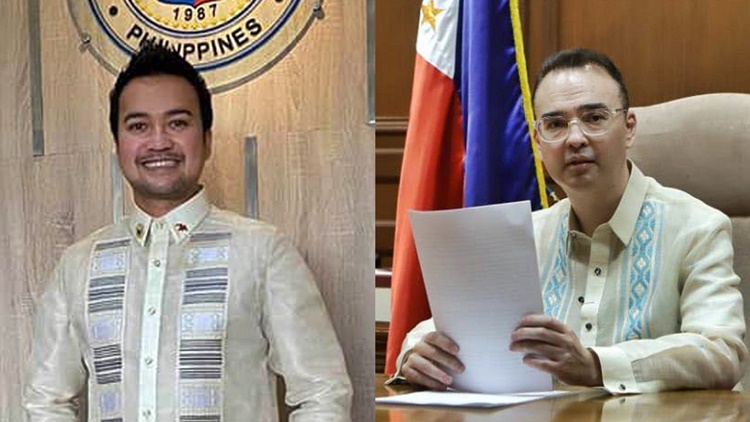 A session was held at the Celebrity Sports Complex in Quezon City a couple of days ago. In the said session that gathered majority of the lawmakers, Velasco was elected as the House Speaker.
visit: Cayetano on Velasco: 'I will not allow you to burn this House down'
Initially, Cayetano did not accept the voting of the members as valid and continue to assert he has the numbers. He and Velasco were called by President Rodrigo Roa Duterte.
The two representatives agreed to work together with Velasco as the new House Speaker. The President ordered to resume the proceedings over the 2021 national budget.
Following the issue in the House of Representatives, Arnold Clavio took a swipe at lawmakers in the Congress. In a social media post, he warned the people that there are a lot of "balimbing" in the lower chamber. Here's his Instagram post:
READ ALSO: Taguig Rep. Alan Peter Cayetano Tenders Irrevocable Resignation As House Speaker