Old Man Kicks 10 Kilograms of Rice Given by Good Samaritan to Homeless Lady
The video footage of an old man who kicked 10 kilograms of rice after having an exchange of heated argument with a homeless lady.
A Good Samaritan has decided to give rice to a random group of street dwellers along the road. He give rice to a group of homeless people without knowing that it consist of two separate families.
The woman and the angry man had an exchange of heated arguments due to the food pack. The desperate man even took the small sack of rice away but the woman carrying her child followed him. The two fought due to the issue.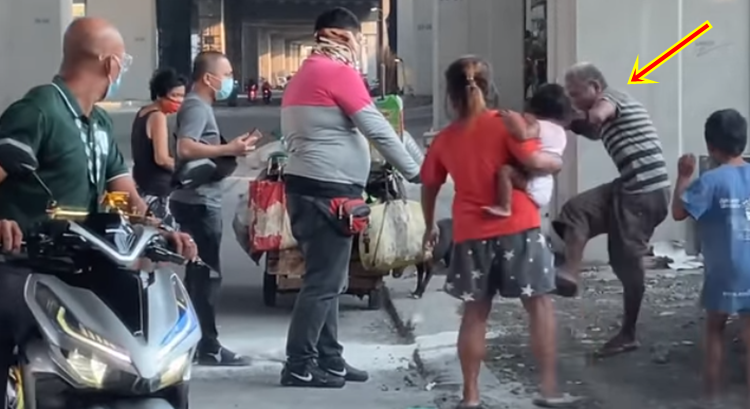 After a few moments, the elderly man suddenly kicked the plastic containing rice and canned goods. The furious man walked away and some motorists even intervened to help to pick up the rice.
The disappointed man even returned and blamed the Good Samaritan Food Panda rider for giving a small amount of food. The vlogger Jose Hallorina also interviewed the old man and found out that he is drunk.
Hallorina also gave a few small sacks of rice and some relief goods to the homeless woman and to the other residents.
Watch the video for full details:
What can you say about this incident? Just leave your comments and suggestions for this report.
You can also read: Kind-Hearted Cop Gives Food to Starving Lady Vendor & Son