Drivers can refuse passengers who didn't follow health standards, according to DOTr.
The Department of Transportation (DOTr) encouraged public transport drivers to refuse passengers who didn't follow health standards.
This, as the Department of Transportation urged drivers to refuse to ride those passengers who have no face masks, and even those people who were not allowed to go outside under the general community quarantine (GCQ).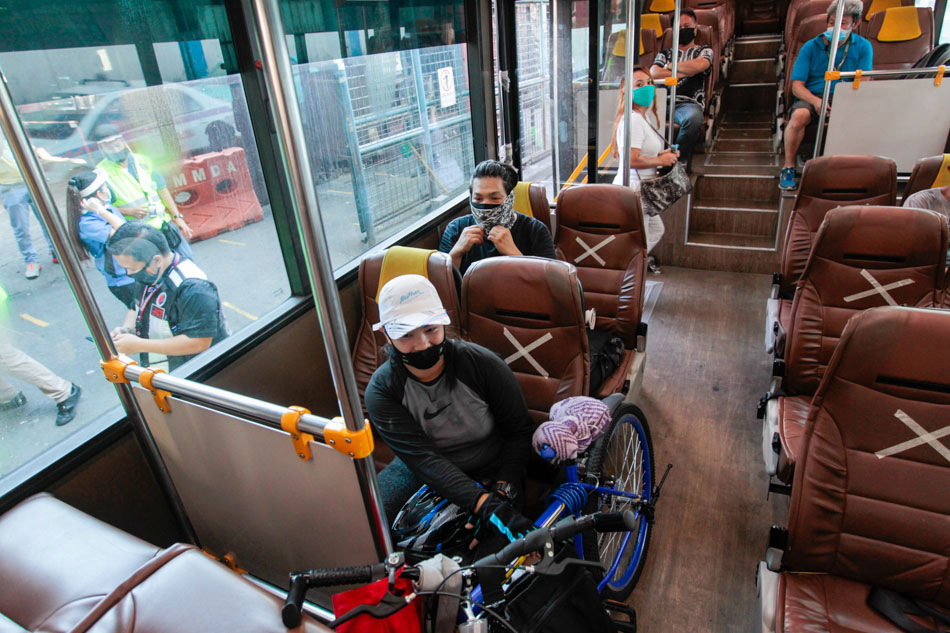 Transportation Assistant Secretary Goddes Hope Libiran said that it was the responsibility of conductors and drivers to ensure the safety of their passengers.
Libiran also reminded conductors and drivers to be calm in asking questions or criticizing in order to avoid trouble.
Other Stories
However, Libiran clarified that working seniors and those who were under 21 years old can be boarded as long as they should have a company ID or a certificate of employment.
Under the general community quarantine, the operation of selected public transport was allowed for as long as public transport should follow health protocols.
Moreover, passengers were required to wear face masks and face shields in accordance with protocols that were laid down by the authorities.
For more news and updates about this, you may follow the Philippine Newspaper on Facebook!