Dianne Medina reacted to a netizen who said that Rodjun Cruz was "doing TikTok everyday".
Dianne Medina defended her husband Rodjun Cruz after a netizen said that it seemed that only Dianne was working for them.
If you visit Dianne and Rodjun's respective Instagram accounts, you will notice that Rodjun's posts were more on TikTok videos; while Dianne's posts were full of photos of her work-from-home set up (as seen below).
A certain netizen named Maribeth Layon (Instagram user @maribethlayon) left a comment in Dianne's post showing her work station at home.
In her comment, Maribeth said that she noticed that Dianne was the only one who kept working and her husband was just "doing TikTok everyday", adding that Rodjun's project may be over.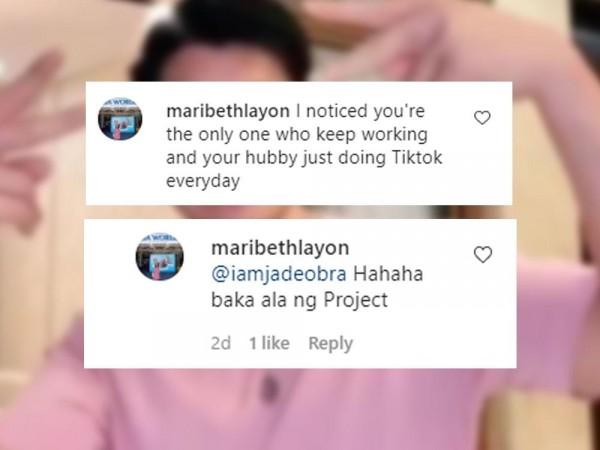 Other Stories
After reading Maribeth's comment, Dianne immediately replied to her comment saying that her husband was working really hard for her and baby Joaquin.
Dianne also said that her husband received money for every for his TikTok video and Instagram posts, adding that Rodjun had a lot of endorsements.
"Humble lang kasi asawa ko", Dianne said.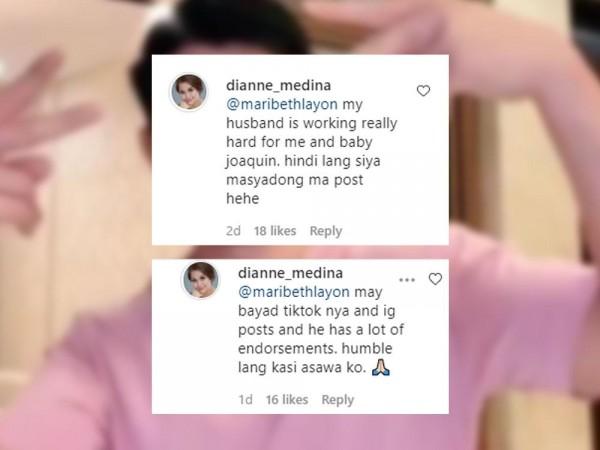 For more news and updates about this, you may follow the Philippine Newspaper on Facebook!