DILG Usec. Densing said that he had tested positive for coronavirus
Epimaco Densing III, the Undersecretary for Operations of the Department of the Interior and Local Government (DILG), said that he had tested positive for coronavirus disease.
This, as he posted an announcement on his Facebook account saying that he had tested positive for coronavirus disease 2019 (COVID-19).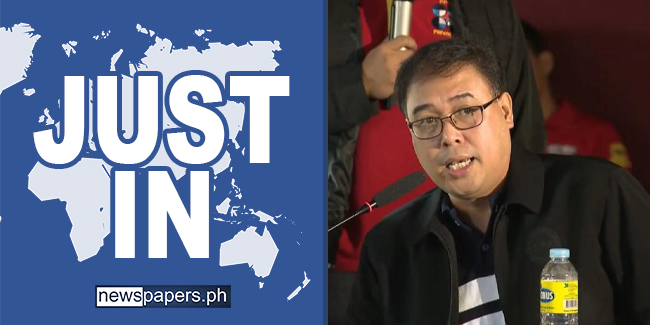 According to him, he's already been taken care of at the hospital of his choice, adding that his body had been positively responding. He then encouraged the public to take care of themselves and to observe their surroundings.
Other Stories
Densing said that his immunity might have weakened due to various matters he needed to attend to. But still, he chose to be optimistic saying that he will get well soon.
Moreover, Densing asked the public to pray for him as he wanted to beat the coronavirus disease that's already present in his body. He also asked them to include President Rodrigo Duterte and the entire country in their prayers.
As of 4:00 p.m. of July 3, 2020, the Department of Health reported 1,531 new coronavirus cases wherein 688 were classified as "fresh" cases and the remaining 843 were classified as "late" cases.
READ ALSO: DOH Reports New Coronavirus Cases For Today, July 3, 2020
What can you say about this? Let us know!
For more news and updates, follow Philippine Newspaper on Facebook!