Dr. Anthony Fauci reminded the public to wear a mask.
Dr. Anthony Fauci reminded the public about the importance of practicing social distancing, wearing a mask, and avoiding the crowd in order to help contain the spread of coronavirus disease (COVID-19).
This, as the United States sought an increase in coronavirus cases across the country. In an interview with Facebook CEO Mark Zuckerberg, Fauci told the public to "wear a mask".
RELATED ARTICLE: Fauci Talks With Zuckerberg About Importance Of Health, Safety Measures Amid Pandemic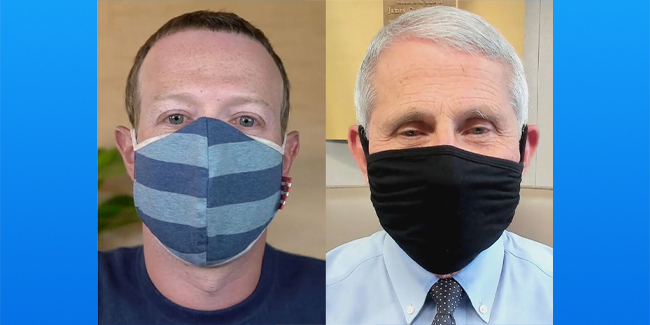 As the director of the National Institute of Allergy and Infectious Diseases, he encouraged younger people – who might erroneously felt "invincible" against the coronavirus disease – to take "greater personal responsibility" in helping to contain the spread of COVID-19.
Other Stories
In a report on CNET, statistics had shown that the coronavirus disease could still take a toll on younger people, adding that those people could "unknowingly" pass the disease onto others.
Fauci then reminded the public that they couldn't think of themselves "in a vacuum", adding that they could "innocently" infect someone else once they're getting infected with the disease.
Moreover, Fauci said that they'll see vaccine candidates that would undergo into clinical trial over the next 4-5 months. He also said that they could know whether there were candidates that were truly "safe" and "effective" by late fall.
As per the report, there might be having a vaccine candidate that was ready for distribution by the end of 2020 or early 2021.
What can you say about this? Let us know in the comments below!
For more news and updates, you may follow Philippine Newspaper on Facebook!