Miss Universe 2018 Catriona Gray's ex-boyfriend Clint Bondad recently followed this account on Instagram.
Clint Bondad, a former boyfriend of Miss Universe 2018 Catriona Gray, recently followed a certain account on Instagram. And yes, it's not Catriona anymore.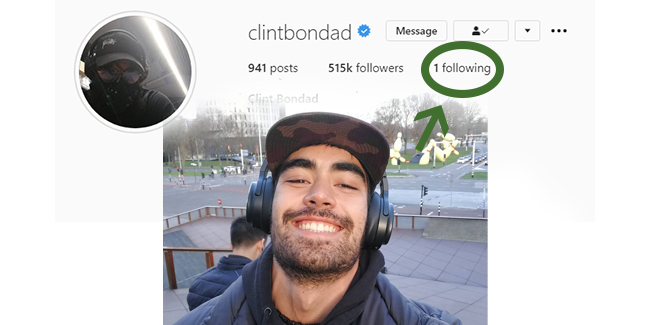 Although netizens were focused on Clint's cryptic posts on his Instagram Stories, few may notice that he recently followed only one account on a social media platform.
Previously, he only followed Catriona on Instagram while they're in a relationship, and unfollowed her after their breakup.
And then suddenly, there's this account that Clint recently followed on Instagram – and that account was from Mia (Instagram user: @mia.mie7).
Although her account was already set to private, Mia followed 281 Instagram users and was followed by 454 followers as of this writing.

Other Stories
Philnews previously reported that Clint posted a photo with a girl on his Instagram account. He even captioned it as, "Pretty Eyes Tell the Best Stories."