Here's a reaction from Anne-Marie after watching Ms. Everything's viral cover of "2002".
Anne-Marie, a British singer-songwriter, recently reacted to Ms. Everything's "2002" cover during MYXclusive interview with MYX VJs Samm Alvero and Ai dela Cruz.
This, as Ericka Camata — a 20-year-old TikTok user from Samar who was also known as "Ms. Everything" — went viral after doing her own rendition of Anne-Marie's track last March.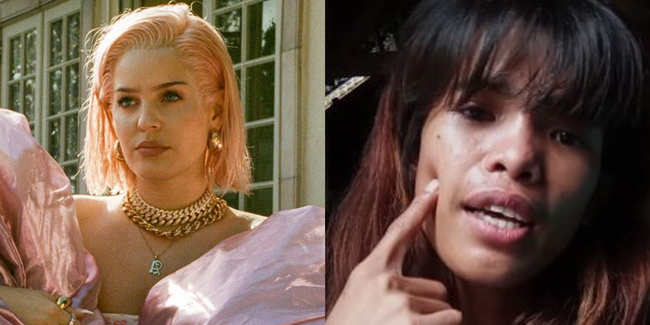 TikTok content videos became one of many sources of reprieve for a lot of people. And yes, TikTok also brought forth naturally-funny videos aside from different dance videos, life hacks, and random stuff.
After watching Ms. Everything's viral video, Anne-Marie admitted that she was "very impressed" with the transitions as she felt like Ericka's cover was one of the best covers she had ever seen.
Other Stories
"I also feel like her lyrics are maybe better than the original," according to her.
Moreover, she said that she'll gonna go "pbbbt" (imitating the sound effect of Ms. Everything) instead of "Oops!" on her upcoming live performance.
You can watch the full interview below and skip to the 11:28 mark!
Anne-Marie was about to release her upcoming sophomore album — a cryptic photo of color pink that was previously posted on her Twitter account — later this year. As reported on MYX, her upcoming album was "a follow-up album" to her 2018's "Speak Your Mind".
What can you say about this? Let us know in the comments below!
For more news and updates, you may follow Philippine Newspaper on Facebook!