PNP doctor dies not from COVID-19 but due to accidental inhalation of disinfectant
Captain Casey Gutierrez of the Philippine National Police (PNP) Health Service died after being sprayed with disinfectant.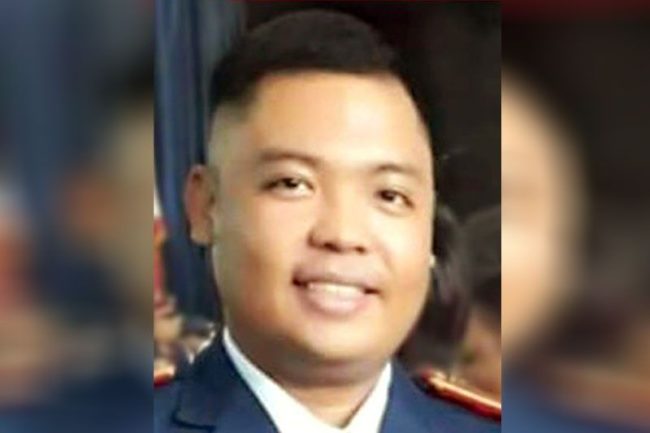 The PNP doctor who was assigned at the PhilSports Arena (Ultra Quarantine Facility) was "undergoing decontamination after attending to a patient" when all of a sudden, he experienced difficulty in breathing.
Gutierrez was rushed to the PNP General Hospital at Camp Crame for initial treatment. He was later on transferred to the Lung Center of the Philippines, intubated, but five days later, he died.
The police officer reportedly died due to "massive pulmonary embolism," allegedly caused by the inhalation of a toxic chemical.
According to an insider of the Philippine Star, Capt. Gutierrez got sick after he was sprayed with "sodium hypochlorite," a substance also known as bleach, which is dangerous if directly sprayed to a person despite wearing protective gear.
Shella Distor, the partner of Gutierrez who's also a medical practitioner, broke her silence after two more police officers experienced a similar difficulty, two days after the death of Gutierrez.
"Ayaw na sana namin magsalita pero nangyari ulit sa ibang tao," she said.
The two police personnel underwent decontamination after transferring 10 swab samples from patients with COVID-19. After having a difficulty in breathing, they were brought to the PNP General Hospital.
Gutierrez, a former chief resident doctor who left his job to join the police force, has three children aged five, four, and five months.
It was in 2018 when he quit his job as a physician in a hospital in Laguna and eventually join the PNP through its lateral entry program.
"He really wanted to become a police officer and serve the country," his partner said.
Meanwhile, PNP Chief Archie Francisco Gamboa has ordered his personnel to conduct a thorough investigation regarding the death of Gutierrez.