COVID-19 cases and deaths in Brazil
Brazil has recorded almost 50,000 deaths and 1 million cases of coronavirus disease 2019 or COVID-19, based on the latest tally released on Thursday, June 17.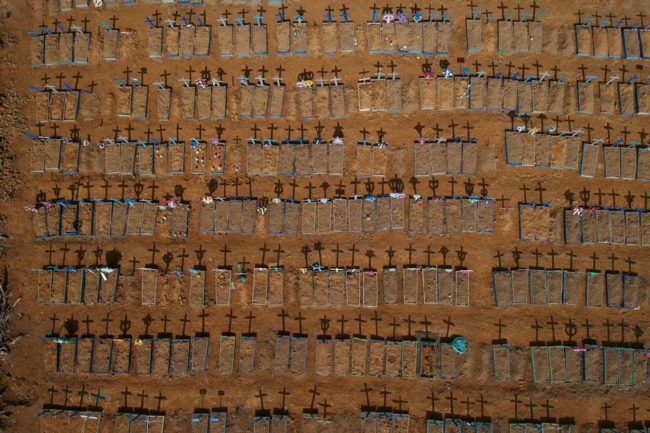 According to the Ministry of Health of Brazil, the country has already registered 978,142 confirmed cases and 47,748 deaths (1,238 deaths added in the latest record) related to COVID-19.
The data were retrieved in an article published by ABS-CBN News courtesy of Reuters.
Meanwhile, in the Philippines, the Department of Health announced via its latest bulletin that the country has recorded 562 additional cases (481- fresh and 81- late cases), 270 new recoveries, and 9 new deaths as of Thursday, June 18, 2020.
Based on the record of the country's health department, the Philippines has now a total of 27,799 confirmed cases with 7,090 recoveries and 1,116 deaths.
COVID-19 pandemic continues to devastate the entire world.
With the rapid increase of coronavirus disease 2019 cases, leaders of different nations are doing their all in order to combat the spread of the deadly virus which started in China in 2019.
Among the safety protocols that everyone must observe are the following; social/physical distancing, wearing masks especially in public places, and using disinfectant from time to time if possible.
What can you say about this report?
Share your thoughts or insights in the comment section below
For more news and the latest updates, visit this website more often.
Related Post: Brazil Records 34,918 New COVID-19 Cases in 1 Day