Desperate Woman Wears Sanitized Hippo Suit Just To Hug Her Mom at Nursing Home
SANITIZED HIPPO SUIT – A desperate woman wore a sanitized hippo suit just to hug her beloved mother amid the coronavirus pandemic.
Nowadays, different regions all across the world are implementing stricter rules and regulations to contain the spread of the coronavirus disease. The precautionary measure aims to reduce the numbers of infected individuals.
The quarantine guidelines restrict mass gathering, mass transport, liquor ban, social distancing, and advise the public to wear personal protective equipment.
A Twitter user named Nick Bolerjack has shared the video footage of a desperate woman who wore a sterilized inflatable hippo suit just to hug her mom. The video garnered various reactions online.
In the video, it can be seen that the woman wearing a hippo suit greeter her mother at a nursing home. She hugged her mother tightly during their meeting and the grandma is so glad during that moment.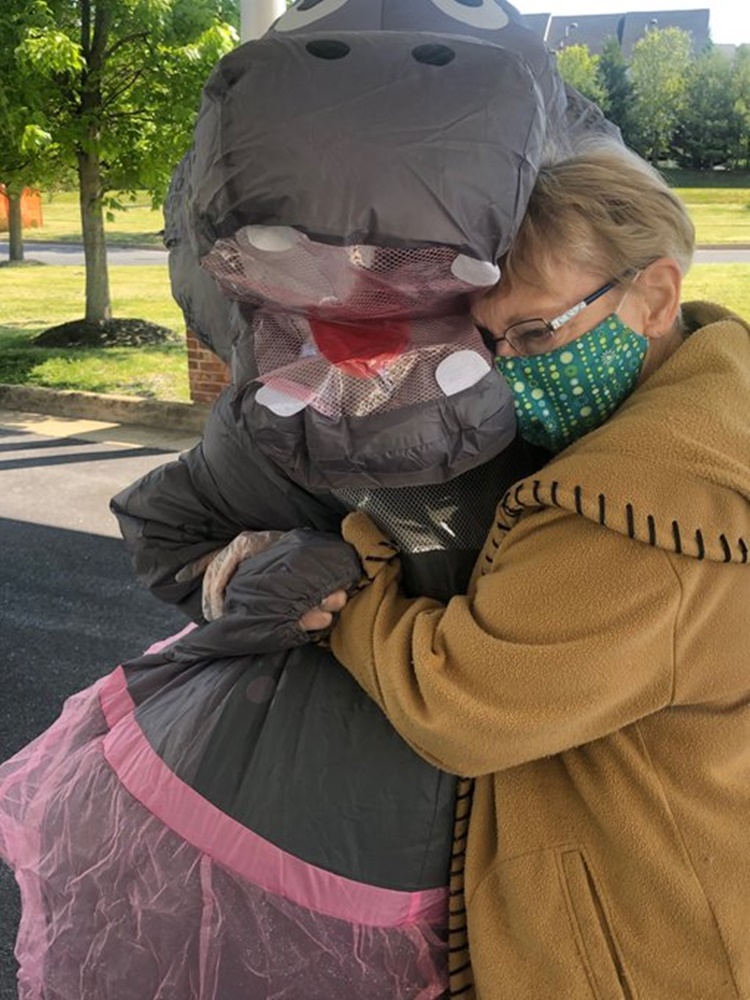 Watch the video here:
Here is the full post:
"My mother-in-law hugging my grandmother in an inflatable hippo suit wearing a tutu is the content you needed today. Her nursing home is letting family members hug each other in these sterilized suits "
The social media users expressed their reactions to the tear-jerking video:
"Oh my gosh, this is so sweet!"
"This breaks my heart and warms my heart, all at the same time!"
"Some of us cant remove the hippo costume"
What can you say about this video? Just leave your comments and suggestions for this report.
You can also read: Heartbreaking Footage of Old Man Searching for Food in Trash Bins Goes Viral